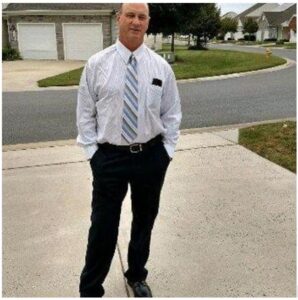 Dean M Guth, 60, of Middle River, MD passed away on Saturday 12/12/2020. Though he was living in Middle River, his "home" has always been Southern Maryland where he grew up between Indian Head and Waldorf. As an adult, he lived in St Mary's County before moving to Baltimore County.
Dean was an iron worker by trade. He enjoyed cars and was a NASCAR enthusiast. He loved crabbing, playing horseshoes and spending time with family. Dean was also a lifelong Redskins fan.
He is survived by his loving mother, Judy Russell, sisters Deanna (Vinnie) Bennett, Laura Dohoney, Robyn (Bob) Schmier. He is also survived by his wife Marcy, his daughters, grandchildren and several nephews that he had a close relationship with.
Memorial services will be private and held at a later date.
In lieu of flowers, memorial contributions can be made to local charities in Dean's honor.