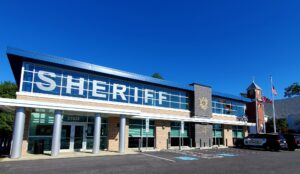 The St. Mary's County Sheriff's Office is proud to join police agencies and faith organizations across the country for National Faith and Blue Weekend on Saturday, October 9, 2021, from 1:00 p.m., to 3:00 p.m.
The Faith and Blue Neighborhood Festival will be held at the St. Mary's County Sheriff's Office District 4 Station at 21633 Great Mills Road in Lexington Park, hosted by the Sheriff's Office, Sheriff's Office Chaplain Corps and Church of the Ascension. The St. Mary's County Health Department is also partnering in the event to share informational materials with the public.
The neighborhood celebration features a Bubble Balooza Foam Party from 2-3 pm.
We hope to see you and your family there.