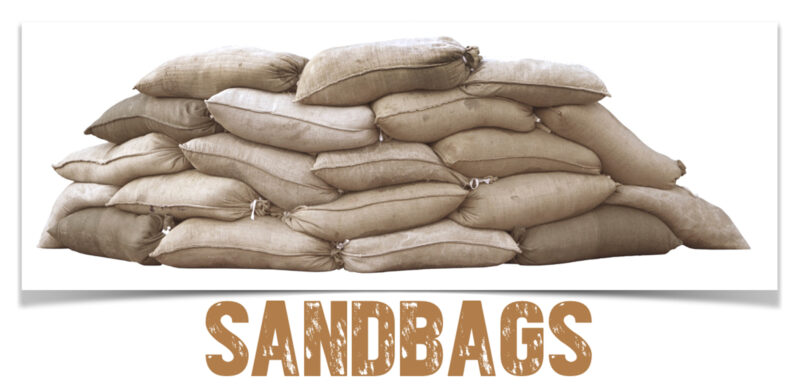 CHARLES COUNTY: The following locations have either sandbags and/or sand:
Bryans Road Building Supply – 3060 Livingston Road, Bryans Road, MD 20616 – (301) 283-6081 They have empty sandbags and full sandbags available.
A.G. Hungerford – 12165 Rock Point Road, Newburg, MD 20664 – (301) 259-2540 They have empty sandbags but also carry play sand to fill them.
La Plata Mill – 213 Kent Avenue, La Plata, MD 20646 – (301) 934-8161 They have empty sandbags and sand.
Lowe's La Plata – 300 Rosewick Road, La Plata, MD 20646- (301) 539-7960 They have empty sandbags and sand.
La Plata Hardware – 6655 Crain Highway, La Plata, MD 20646 – (301) 934-3200 They have empty sandbags and sand.
Belair Road Supply – 10370 Theodore Green Boulevard, White Plains, MD 20695 – (301) 934-1800 They have empty sandbags and sand.
Lowe's Waldorf – 2525 Crain Highway, Waldorf, MD 20601 – (301) 843-9900 They have empty sandbags and sand.
Home Depot – 12050 Jefferson Farm Place, Waldorf, MD 20601 – (301) 638-7222 They have empty sandbags and sand.
Chaney Sand/Gravel House – 12475 Acton Lane, Waldorf, MD 20601 – (410) 618-3100 They have sand only.
CALVERT –
Due to significant coastal flooding conditions beginning tonight through Saturday at 2:00 p.m., sand and sandbags are available for Calvert County residents who need them to protect property.
The Calvert County Department of Public Safety urges citizens to take necessary precautionary actions to protect flood-prone property. Sandbags will be available from 7:00 a.m., to 7:00 p.m. , on Friday, October 29, 2021, at the following self-service locations:
Appeal Salt Dome, 401 Sweetwater Road, Lusby
Stafford Road Salt Dome, 335 Stafford Road, Barstow
Mt. Hope Salt Dome, 300 Pushaw Station Road, Sunderland
Citizens should bring a shovel to fill bags. Sandbags are limited to 20 per person. County staff will be on site to assist.
Used sandbags may be returned after the storm to any of the county customer convenience centers. There is no fee for returning used sandbags, which will be reused for future weather events.
Residents are encouraged to stay informed and prepared in the event of an emergency by visiting www.CalvertCountyMd.gov/BeAwarePrepare and signing up for Calvert County ALERT to receive timely information about various emergency and non-emergency situations in the county. Citizens can also download the free Calvert Prepare app to their mobile device to access emergency information, alerts and preparedness guidance on the go.
Find information on Calvert County Government services online at www.CalvertCountyMd.gov. Stay up to date with Calvert County Government on Facebook at www.facebook.com/CalvertCountyMd and YouTube at www.youtube.com/CalvertCountyGov.

ST. MARY'S –
The National Weather Service in Sterling, Virginia, has issued a Coastal Flood Warning for St. Mary's County through 2 p.m. Saturday, Oct. 30, 2021. The
potential for flooding is significant as St. Mary's County is currently experiencing an increase in normal tides that will continue through Saturday's high tide. Additionally, due to tidal flooding, two to three feet of inundation above ground level in low-lying areas is predicted by the National Weather Service.
In response, St. Mary's County will offer self-service sandbags from 8 a.m. to 6 p.m. Friday, Oct. 29, 2021, for citizens wishing to prepare. Sandbags are not pre-filled and are limited to between 10 and 25 sandbags per person while supplies last at the following St. Mary's County Convenience Center locations:
Charlotte Hall – 37766 New Market Turner Road
Oakville – 26630 North Sandgates Road
Clements – 24547 Horseshoe Road
St. Andrews – 44595 St. Andrews Church Road
Valley Lee – 45350 Happyland Road
Ridge – 13939 Point Lookout Road
Please contact the Department of Public Works & Transportation at 301-475-4200, ext. 3527 with questions.