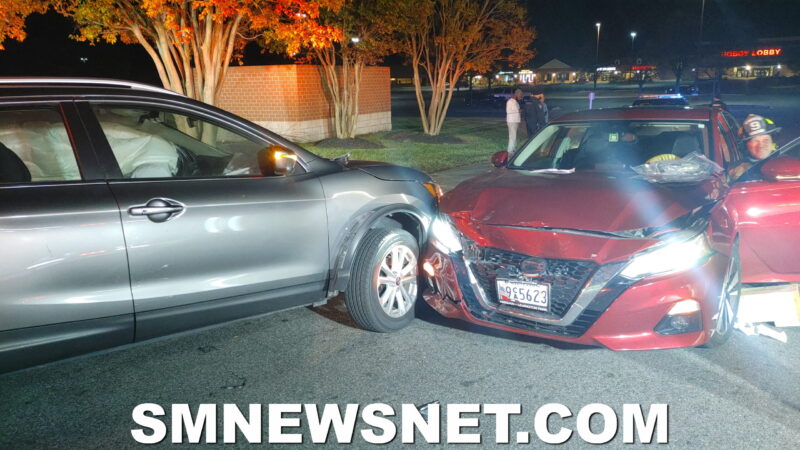 On Sunday, November 14, 2021, at approximately 7:20 p.m., police, fire and rescue personnel responded to the parking lot of Popeyes located at 45350 Alton Lane in California, for the reported motor vehicle collision with injuries.
Crews arrived on the scene to find two vehicles involved in a head-on style collision in the parking lot entrance.
The operator of the sedan was transported to an area hospital with injuries.
The female passenger of the SUV signed care refusal forms after being evaluated on the scene. The passenger of the SUV stated the operator fled on foot prior to the arrival of police. No description was given.
Opened alcoholic beverages were observed in the SUV passenger floorboard, along with a strong smell of CDS coming from the vehicle.
The St. Mary's County Sheriff's Office responded and is investigating the incident.
Updates will be provided when they become available.