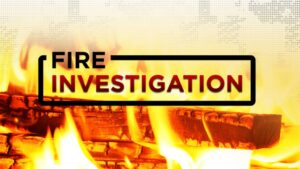 On Thursday, November 3, 2022, at approximately 5:40 p.m., firefighters from Seventh District, Mechanicsville, Hollywood, Leonardtown, Bay District, and Second District Volunteer Fire Departments responded to 22934 Connies Way in in Bushwood, for the reported structure fire.
Crews arrived on the scene to find nothing evident from a two-story residence with a burn victim outside. Upon further investigation, firefighters found a fire on the stove which had been extinguished prior to their arrival.
Over 40 volunteers responded and checked for extensions and found none. Crews operated on the scene for approximately one hour.
Emergency medical personnel requested a helicopter for an adult female who suffered burns to the upperbody.
Maryland State Police Helicopter Trooper 7 landed nearby and transported the victim to an area burn center with serious injuries.
The Office of the Maryland State Fire Marshal was requested to investigate the fire.