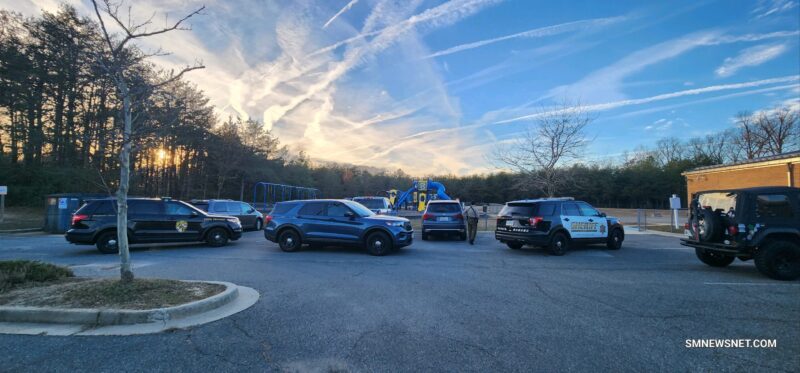 On Thursday, December 1, 2022, at approximately 4:00 p.m., police responded to Green Holly Elementary School located at 46060 Millstone Landing Rd, Lexington Park, for the reported subject with a firearm.
911 callers reported children on the playground stated they observed a man near the fence line holding a firearm.
Troopers from the Maryland State Police Barrack and Deputies from the St. Mary's County Sheriff's Office arrived on the scene and made contact with the children and 911 callers and started a search of the area.
Police made contact with numerous subjects in the area with negative results for the suspect.
At this time, no active threat is present. Staffing/adults did not observe the subject. Police remain on the scene investigating the area.
Updates will be provided when they become available. Police and firefighters will remain on the scene for the Winter Wonderland event.