Nancy Louise Harris, 78, of Hollywood, MD passed away on December 21, 2022. Nancy was born on October 14, 1944, in Elkins, WV. She was the daughter of the late Sterling Ervin and Mildred Ervin.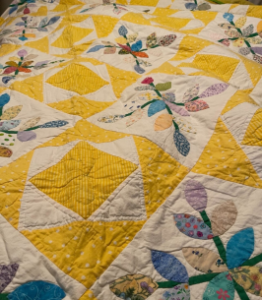 Nancy is survived by her siblings: Donald Ervin and Helen Thompson.
She is also survived by her children Mark McLeod (Rhonda), Deborah Bigsby (Stan), John McLeod, Michael McLeod, Katherine Crouell, her grandchildren Samantha McLeod, Derek McLeod, Ericka Scully, Erik Bigsby (Katelynn) Kirk Bigsby, Kassandra Bigsby, Michael McLeod, Jr., Kayla Crouell, Connor Crouell. Her great grandchildren Dalton McLeod, Alyssa McLeod, Alexandra McLeod, Evan McLeod, Emma McLeod, Jason Scully, Alyssa Scully, Brennan Bigsby, Emmerie Bigsby.
Nancy was preceded in death by her siblings Edward Ervin and Kenneth Ervin.
All services will be private.