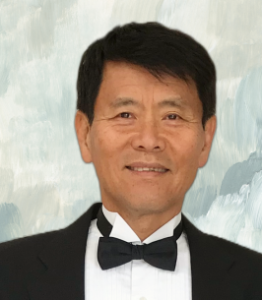 Jay Jaehwan Nam passed away on December 26 at the age of 63. The first of four children, he was born to Dong and Gyeong Nam on September 2, 1959 in AnDong, Republic of Korea. Jay grew up in the country of South Korea and his family moved to Fayetteville, NC when he was 17 years old. Once in North Carolina, he attended the Westover Highschool in Loveville and later earned his Bachelor of Science in Electrical Engineering at NC State University. After graduation he moved to Lexington Park, MD for his lifelong career.
Jay married MyungHee Choe on September 21, 1986 in Annandale, VA. They first moved to Towncreek and then 14 years later built a house in California, MD where they raised their family and live there to this day. In August 2021 he was first placed in Johns Hopkins Hospital, Baltimore MD, where he was diagnosed with Acute Myeloid Leukemia (AML). There, he underwent 6 rounds of chemotherapy and in December 2021 had a bone marrow transplant. He relapsed in July 2022 and was selected to participate in a clinical trial but due to the complications of AML he passed away.
Jay and MyungHee had two children. As a Flight Test Engineer, Jay served the government, working at the Patuxent River Naval Base in Patuxent River, MD for 35 years. In retirement, he was passionate about running and joined the Chesapeake Bay Running Club. One of his goals was to run a marathon in every U.S. state but was only able to complete marathons in MD, NC, and GA due to Covid and AML.
Jay was a member of SAYSF church for about 14 years and later at Sunghyun Baptist Church in California, MD for over 17 years. At his church he served on the media team and as a Deacon, Treasurer, and Cell Leader. His passions were swimming, tennis, running, and table tennis. For a short time, he also had a passion for beekeeping and windsurfing. Throughout his life he competed in tennis and running, as well as swimming and playing table tennis recreationally with church members.
He was a sweet husband and fun loving father. He was truly a care-free, good-natured soul with a good sense of humor. Wherever he was, laughter followed and he never failed to make you smile. He was always a stickler for the rules, punctual, and was very responsible.
Surviving in addition to his wife MyungHee, are his two children, Sarah Nam with her spouse Chel Moore (MD), and Samuel Nam (MD).
He was preceded in death by his parents, brothers Day Nam with his wife Lauren, Sey Nam with his wife Choong, and Gina Nam with Gary.