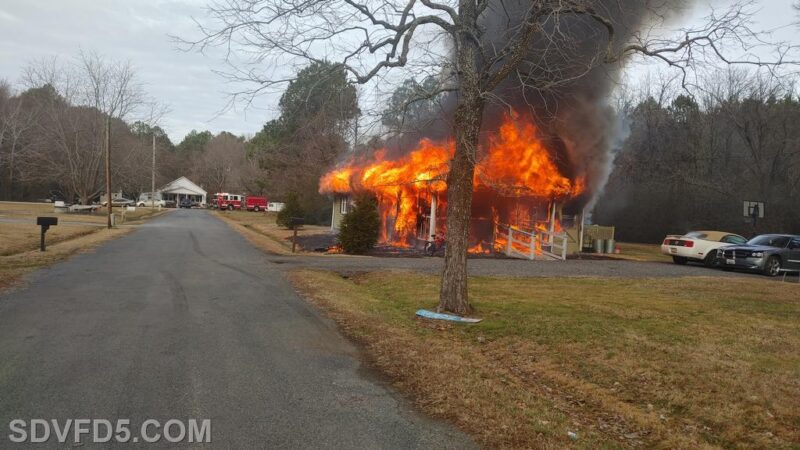 On Sunday, January 8, 2023, at approximately 9:39 a.m., firefighters from Seventh District, Leonardtown, Mechanicsville, Hollywood, Bay District and Valley Lee responded to 38730 Dickerson Road in Abell, for the reported house on fire.
Seventh District VFD Chief 5 arrived and located a single story home with fire showing from multiple sides of the house and confirmed all occupants were able to escape the house without injury.
Firefighters deployed multiple attack lines and brought the fire under control in 20 minutes. Firefighters operated on the scene for over 3 hours.
The Maryland State Fire Marshals Office was requested to investigate the cause of the fire. The American Red Cross was requested to assist the displaced occupants. Assistance can also be provided by donating to the families GoFundMe which can be found by clicking here.
All photos are courtesy of the Seventh District, Hollywood, and Mechanicsville Volunteer Fire Departments.
This was the first fire for two of the Hollywood Volunteer Fire Department members who were just checked off as interior firefighters on Saturday, January 7, 2023. FF Insley was able to respond to his first fire with his older brother T. Insley, and his father D. Insley
Updates will be provided when they become available.