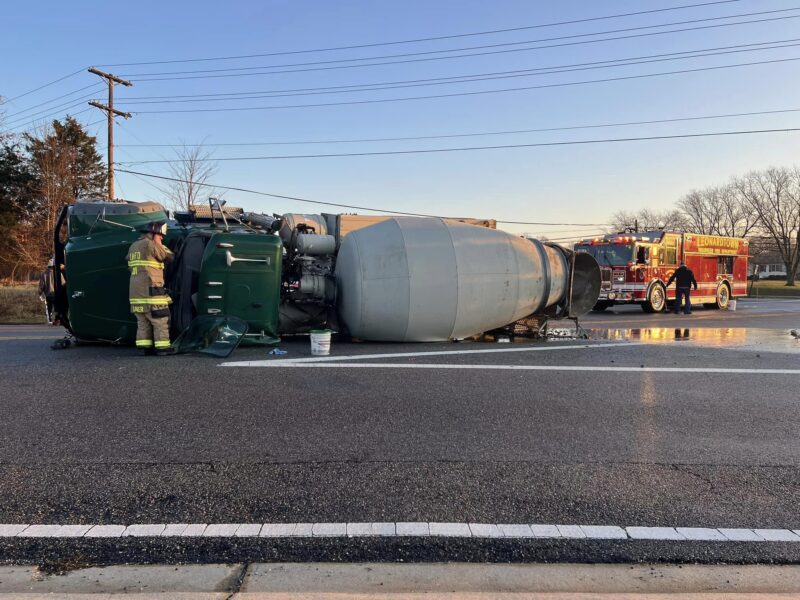 On Monday, January 9, 2023, at approximately 7:25 a.m., police, fire and rescue personnel responded to the area of the Dollar General located at 21907 Budds Creek Road and Point Lookout Road in Leonardtown, for the reported motor vehicle collision involving an overturned cement truck.
Crews arrived on the scene to find the vehicle in the roadway and on its side with the single occupant/operator out of the vehicle reporting minor injuries.
Firefighters and Emergency medical personnel remain on scene with patient care and road cleanup. The Maryland State Highway Administration has been requested to respond to assist.
Police remain on scene for traffic control.
Use caution in the area and expect delays in the area.
Photos are courtesy of the Leonardtown Volunteer Fire Department.