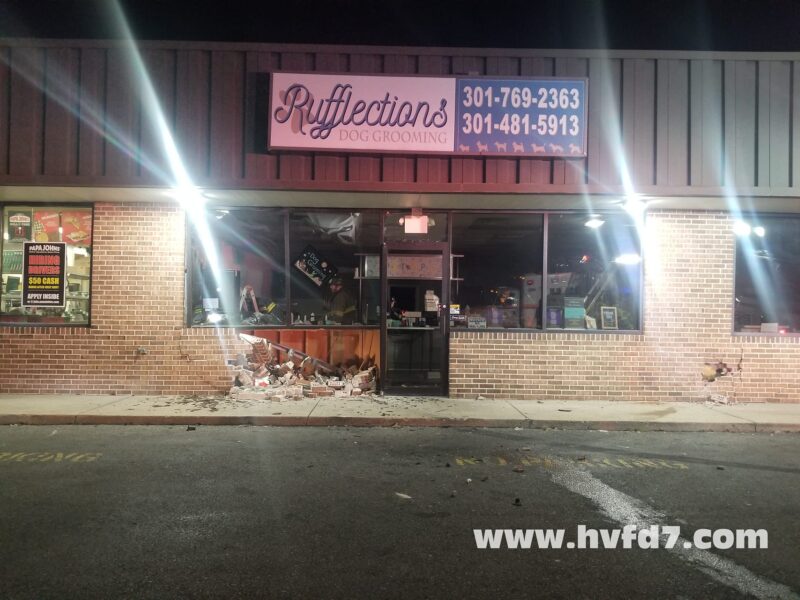 On Sunday January 15, 2023, at approximately 6:50 p.m., police, fire and rescue personnel responded to the Papa John's located at 25741 Three Notch Road in Hollywood, for the reported motor vehicle collision involving the structure.
12 volunteers from Hollywood Volunteer Fire Department responded and arrived on the scene to find a 1-story strip center with damage to two businesses after being struck by a vehicle.
Firefighters checked for injuries and started to assess the structure. Crews evaluated all three businesses, securing utilities as needed, and determining the occupancy status.
After a full assessment, one building was deemed uninhabitable with crews turning the scene over to the Sheriff's Office and the building owner.
One patient was evaluated and refused transport.
The St. Mary's County Sheriff's Office is investigating.
All photos courtesy of the Hollywood Volunteer Fire Department.