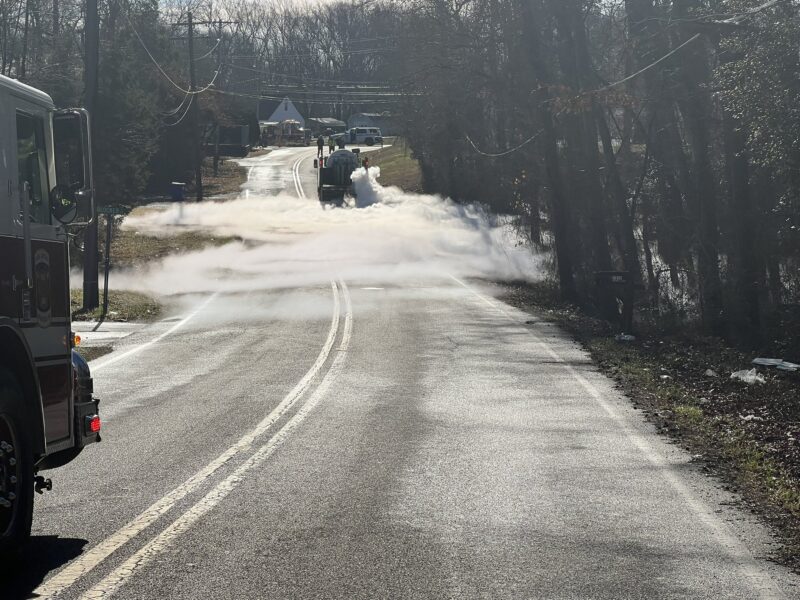 On Wednesday, January 18, 2023, at approximately 10:00 a.m., police, fire and rescue personnel responded to the area of 4090 Lower Wharf Road in Indian Head, for a hazardous materials emergency.
Firefighters arrived on the scene to find a Roberts Oxygen Truck with 6,000 Gallons of CO2 actively venting/leaking from a broken line from the tank.
Due to the emergency shut off valve freezing, crews were unable to mitigate leak and waited for the tank to completely vent.
No injuries were reported and firefighters returned to service around 12:15 p.m.
Bill Smith, a spokesman for the Charles County Fire and EMS reported the operator of the vehicle drove away while the truck's line were still attached to the tank, causing the line to the truck to break.
Emergency crews and county officials made contact with area residents and businesses with some evacuations made, and others told to shelter in place.
All photos are courtesy of the Charles County Volunteer Firemen's Association, Inc., Charles County Association of Emergency Medical Services, Inc.