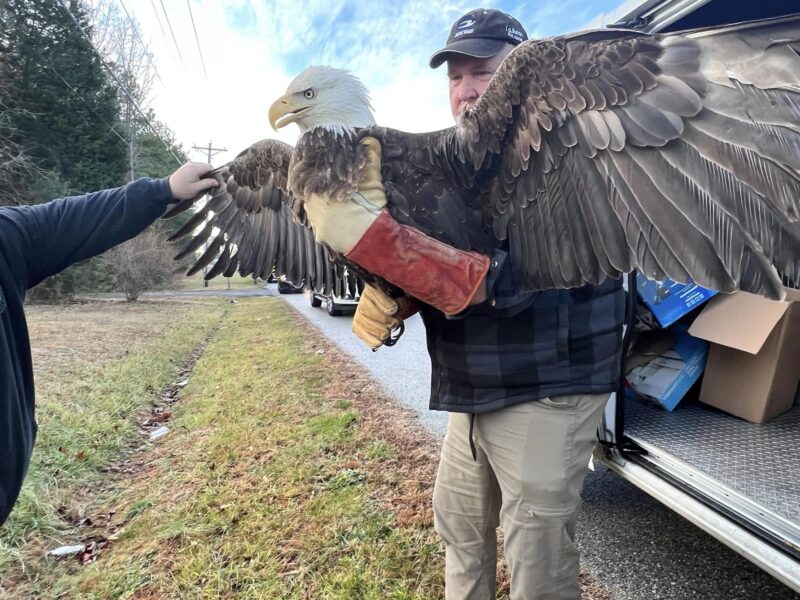 On Wednesday, January 18, 2023, Gentle Hands Wildlife Services received multiple calls and messages about a downed Bald Eagle.
Personnel arrived on scene to find the Eagle was removed from the roadway and was wrapped in a jacket being held by Jen Harvey. Along with her was another passer by Steve Robinson, and one other lady who were patiently waiting.
St. Mary's County Animal Control was also notified and John arrived a few minutes later. We quickly assessed the Eagle to see what the extent of the injuries were.
No signs of broken bones but the right wing seemed to be strained or sprained. Also we were expecting some mild head trauma from being hit by a car. A few cuts on the talons were visible.
The Eagle was transported by animal control to a holding facility until another rescue that specializes in large raptors were able to pick it up. Thanks to all that were involved and were willing to help out. Team work pays off.
Photos courtesy of The Gentle Hands Wildlife Services and Dave Edwards!