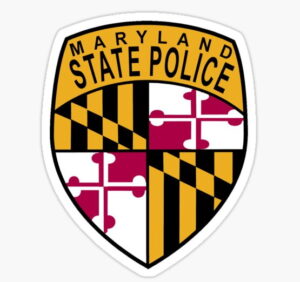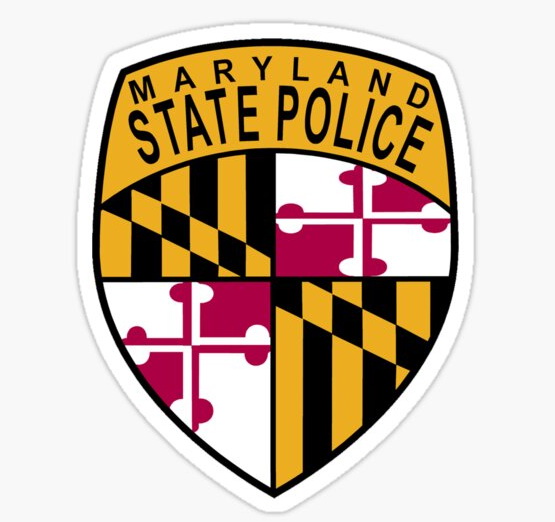 With January being Human Trafficking Prevention Month, Maryland State Police are urging the public to recognize potential warning signs to reduce the chances of others becoming victims in the future.
According to the U.S. Department of Justice, a child is trafficked for the purpose of sexual exploitation every two minutes in the United States. There are also an estimated 24 million people trapped in human trafficking worldwide, according to the Center for Prevention of Abuse.
Victims of human trafficking become entrapped in a variety of ways. While many cases involve kidnappings, human traffickers often groom, manipulate, defraud and/or threaten victims to exploit them for commercial sex and/or labor. Three major airports, inexpensive bus transportation, train service along the East Coast, large sporting events and disposable income makes Maryland an attractive destination for traffickers.
Survivors can be anyone—men, women, adults, minors, U.S. citizens, legal permanent residents, or foreign nationals. However, human traffickers often target members of marginalized communities and other vulnerable individuals. Labor trafficking can happen in legal and illegal industries—in homes, common retail establishments, dance clubs, childcare, elder care, construction, factories, landscaping, health and beauty services, hotels, farms, forestry, or restaurants.
In 2019, the U.S. National Human Trafficking Hotline identified 22,326 trafficking victims and survivors, 11,504 situations of human trafficking, 4,384 traffickers, and 1,912 suspicious businesses.
There are several basic steps the public can take to bring attention to the issue of human trafficking and reduce the chances of others becoming victims in the future.
This includes:
Talking with children about the dangers of human trafficking.
Monitoring your child's online activity.
Know community resources available to victims of human trafficking.
Recognize potential red flags of potential human trafficking victims, such as:

Showing a lack of interest in previous activities
Becoming isolated from regular friends
Unexplained access to cash, expensive items, clothing, etc…
If you see someone in danger, contact 911 immediately. There are also several hotlines you can call for assistance and other outreach, including:
Over 3,000 minor victims targeted in 2022 across the United States
The FBI, in partnership with Homeland Security Investigations and the National Center for Missing and Exploited Children, is issuing a national public safety alert regarding an explosion in incidents of children and teens being coerced into sending explicit images online and extorted for additional explicit material or money—a crime known as sextortion.
Over the past year, law enforcement agencies have received over 7,000 reports related to the online sextortion of minors, resulting in at least 3,000 victims, primarily boys. More than a dozen sextortion victims were reported to have died by suicide. The FBI, U.S. Attorney's Office, and our law enforcement partners implore parents and caregivers to engage with their kids about sextortion schemes so we can prevent them in the first place.
Sextortion schemes occur in online environments where young people feel most comfortable—using common social media sites, gaming sites, or video chat applications that feel familiar and safe. On these platforms, predators often use fake accounts and target minors.
Through deception, sextortionists convince the young person to produce an explicit video or photo. Once predators acquire the images, they often threaten to release the compromising material unless the victim sends additional sexually explicit material. Some of these criminals demand money or gift cards to keep them from releasing the compromising material in their possession. Often, these predators demand payment through a variety of peer-to-peer payment applications. In many cases, however, sextortionists release the images even if additional material is sent or payments are made. The shame, fear, and confusion that victims feel when they are caught in this cycle often prevents them from asking for help or reporting the abuse and may drive them towards self-harm.
The United States Attorney's Office for the Southern District of Indiana prosecuted several "sextortion" related cases in recent years, including the following:
United States v. Kyle Peterson:  Between March of 2020 and March of 2021, Kyle Peterson persuaded, induced, enticed, and coerced a minor to engage in sexually explicit conduct. Beginning on March 20, 2020, Peterson used the social media platforms Omegle and Snapchat to contact minors, including Victim 1. Victim 1 was twelve years old at the time of contact with Peterson. Knowing the victim was a child, Peterson began to groom her by sending her sexually explicit images and videos online. The material Peterson distributed to Victim 1 included an image depicting sadomasochistic behavior and images and videos depicting sexual abuse of animals.
Peterson engaged in sexually explicit video chats with the child and instructed her to send him sexually explicit videos of herself. When Victim 1 stopped complying with Peterson's continuous demands, he began threatening to disseminate her sexually explicit images and videos to her family and friends and post them on the Internet.
Peterson was convicted and sentenced to 22 years in federal prison in December 2022.
United States v. Buster Hernandez:  In August 2017, Buster Hernandez was initially charged with sexually exploiting a minor, threatening to use an explosive device, and threatening to kill, kidnap, or injure another person. Those charges eventually extended to include 41 separate allegations including: production of child sexual abuse materials, coercion and enticement of minors, receipt and distribution of child sexual abuse material, the threatened use of explosive devices, extortion, threats to kill, kidnap or injure other persons, witness tampering, obstruction of justice and retaliation against a victim. The offense conduct included the actual or attempted sextortion of at least 375 victims including those from two foreign countries, threats to kill, rape, and kidnap hundreds, and threats to use explosive devices against Plainfield and Danville High Schools, the Shops at Perry Crossing, and a local Walmart.
Hernandez also sexually exploited and threatened several other minor victims in Hendricks County and other cities in Indiana. When victims stopped complying with his demands, he posted sexually explicit images and videos that the victim had sent against their will and often threatened to kill them and their families.
Hernandez was convicted and sentenced to 75 years in federal prison in March 2021.
"Sexual exploitation of children is a despicable crime that may go unrecognized by friends and family of the victims. In this digital age, it is imperative that we stay informed of the deception and other tactics sexual predators use to harm our children," said Zachary A. Myers, United States Attorney for the Southern District of Indiana. "Victims of sextortion may feel confused, embarrassed, and as if there is no escape. I strongly urge parents and caregivers to engage with the children in their lives to discuss this crime and help law enforcement agencies prevent the abuse before it happens."
What if you or your child are a victim?
If young people are being exploited, they are victims of a crime and should report it. Contact your local FBI field office, call 1-800-CALL-FBI, or report it online at tips.fbi.gov.
The National Center for Missing and Exploited Children (NCMEC) has outlined steps parents and young people can take if they or their child are a victim of sextortion, including:
Remember, the predator is to blame, not your child or you.
Get help before deciding whether to pay money or otherwise comply with the predator. Cooperating or paying rarely stops the blackmail and continued harassment.
REPORT the predator's account via the platform's safety feature.
BLOCK the predator and DO NOT DELETE the profile or messages because that can be helpful to law enforcement in identifying and stopping them.
Let NCMEC help get explicit images of you off the internet.
Visit missingkids.org/IsYourExplicitContentOutThere to learn how to notify companies yourself or visit cybertipline.org to report to us for help with the process.
Ask for help. This can be a very complex problem and may require help from adults or law enforcement.
If you don't feel that you have adults in your corner, you can reach out to NCMEC for support at 

[email protected]

 or call NCMEC at 1-800-THE-LOST.
Take a moment to learn how sextortion works and how to talk to your children about it. Information, resources, and conversation guides are available at fbi.gov/StopSextortion.