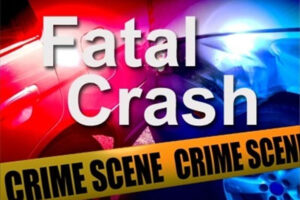 On Saturday, January 21, 2023, at approximately 12:53 a.m., Troopers from Maryland State Police La Plata Barrack responded to United States Route 301 (Crain Hwy) in the area of St. Patrick's Drive for a report of a serious motor vehicle collision. Due to the circumstances, the Maryland State Police CRASH Team responded to assume the investigation.
A preliminary investigation conducted by Troopers from the MSP La Plata Barrack and the MSP CRASH Team indicates a 2020 Toyota Corolla operated by Taje Gabrielle Berg, 25, of Waldorf, was travelling on southbound United States Route 301 in the area of St. Patrick's Drive. Ms. Berg failed to stop for a steady red traffic signal and entered the intersection. At the same time, a 2019 Toyota Camry operated by Bekaye Diakite, 42, of Waldorf, was making a left on a green traffic light from St. Patricks Drive onto northbound United States Route 301. The Toyota Corolla collided into the driver side of the Toyota Camry. Ms. Berg was transported to the University of Maryland Charles Regional Medical Center in La Plata, and was pronounced deceased. Mr. Diakite was transported by MSP helicopter Trooper 2 to University of Maryland Capital Region Hospital in Largo, MD and was pronounced deceased.
Anyone who may have witnessed this crash is asked to contact Sergeant J. Zimmerman of the MSP CRASH Team at (301) 392-1231.
The investigation is continuing. Case# (23-MSP-002529)