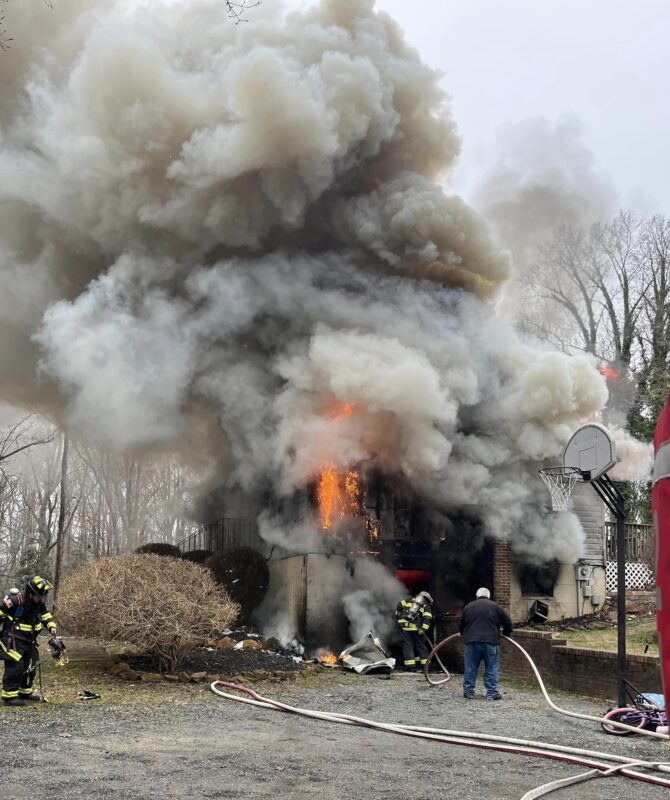 UPDATE 1/23/2023: According to the Maryland State Fire Marshal, the fire started in the basement of the residence. The cause of the fire remains under investigation at this time. As a result of the fire, the occupants were displaced and are being assisted by the American Red Cross.
1/23/2023: On Sunday, January 22, 2023, at approximately 2:00 p.m., firefighters in Calvert County responded to the 6300 block of Broomes Island Road in St. Leonard, for the reported house on fire.
Crews arrived on the scene to find a one-story residence with fire throughout the basement and first floor.
Firefighters from Prince Frederick Engine 21 deployed two attack lines and made entry into the basement and first floor with personnel extinguishing the bulk of the fire in under 15 minutes.
Personnel operated on the scene for over 2 hours.
No injuries were reported.
The Office of the Maryland State Fire Marshal is investigating.
All photos are courtesy of the Prince Frederick, and St. Leonard volunteer fire departments.