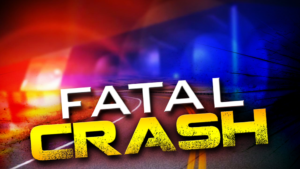 Maryland State Police are investigating a fatal single-vehicle crash the occurred Monday evening in Calvert County.
On Monday, January 23, 2023, at approximately 6:45 p.m., troopers from the Prince Frederick Barrack responded to the 200 block of Steeple Chase Drive in Prince Frederick, for a report of a vehicle that struck a building.
According to a preliminary investigation, a Ford Explorer was traveling south from a commercial parking lot approaching the intersection of Steeple Chase Drive and Armory Road. The vehicle failed to come to a complete stop at the stop sign, accelerated into a slight left turn, struck a curb and light pole and entered a lower commercial parking lot. The Ford Explorer came to rest at a brick/concrete support pillar to a building.
The driver of the Ford, Larry Hilton Mackall, 63, of Prince Frederick, needed to be extricated from the vehicle.
Mackall was transported by ambulance to Calvert Health Medical Center, where he died. The Calvert County Sheriff's Office and EMS/Fire personnel also responded to assist.
The Calvert County building inspector responded to the scene to investigate the structure and it was deemed safe.
No other injuries were reported.
Anyone with information on the case is asked to contact the Maryland State Police Prince Frederick Barrack at 301-855-1472.
The cause of the crash remains under investigation.