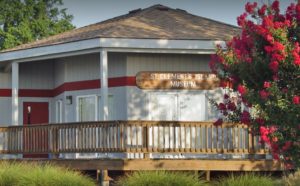 You might not even be aware that you have a hidden treasure in your garage or attic. Meet with trained appraisers at the St. Clement's Museum as they make an estimation of the value of your priceless items.
There will be appraisers on hand at the museum for different kinds of objects. Only things that are portable will be appraised. The objects will be viewed on a first-come, first-served basis because there are only a limited number of spots available. Appraisers for fine arts, coins, and cash are currently available.
There are a number of reasonable fees for item appraisals (often $5 per, payable exclusively in cash or by check). For fine arts, there is a two-item maximum per person restriction.
This category may close early due to high participation.
This event is FREE, hosted from 10:00 AM to 8:00 PM at the St. Clement's Museum, 38370 Point Breeze Road
Coltons Point, Maryland 20626