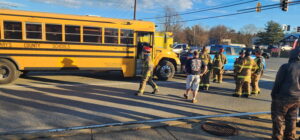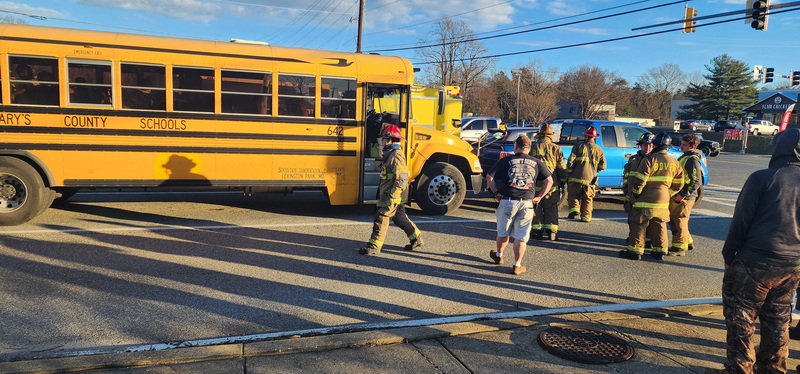 On Monday, January 30, 2023, at approximately 4:10 p.m., police, fire and rescue personnel responded to intersection of Three Notch Road and Millstone Landing Road, in California for the motor vehicle accident involving an occupied school bus.
First responders arrived on scene to discover minor accident involving a occupied school bus and a F-150 Ford pick up truck.
The bus, #642, is owned by School Days Transportation LLC, out of Lexington Park.
The St. Mary's County Sheriff's Office is investigating.
No injuries were reported.