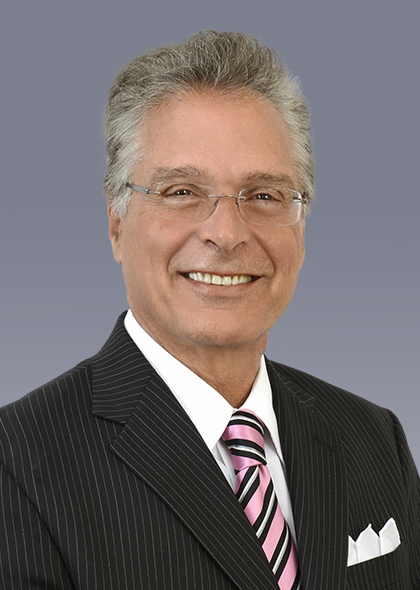 The CalvertHealth family is mourning the loss of former President & CEO Jim Xinis, who passed away on Thursday, January 26 after a courageous battle with cancer.
During his 27 years at the helm, Xinis played a pivotal role in transforming the hospital to the health system it is today.
Under his leadership and vision, Xinis helped lead the hospital to the forefront of several major healthcare initiatives including the establishment of several clinical affiliations with major healthcare and academic institutions in the Baltimore/DC region, establishing several joint ventures with physicians and other regional providers in sports medicine, physical therapy, radiation therapy, breast cancer, outpatient imaging and home care.
When he stepped down in 2015, Xinis earned the distinction of being one of the longest-serving president and CEOs of any hospital in Maryland.

Current President and CEO Dean Teague says it was Xinis' leadership and vision that brought him to Calvert initially. "Jim led Calvert through an era of tremendous change," said Teague. "He had a clear, strategic vision and his countless contributions and commitment made Calvert stronger."
It was that strategic vision that set Calvert apart – scoring many "firsts" along the way. Calvert was the first to adopt hospitalist medicine in Southern Maryland; the first to implement critical care telemedicine in Maryland and the first to launch a community health information exchange in the state. "Jim was always a forward thinker and that was what made him such a well-respected leader both in Calvert and across the entire state," said Teague.
Xinis was also the force behind the establishment of the "Best of Breed" clinical alliances that brought the region's top experts in breast diagnostic imaging and surgery, interventional cardiology, vascular surgery, gynecologic oncology, neurosurgery, and gynecologic urology as well as pediatrics and high-risk obstetrics close to home. Many of these clinical alliances are still active today while others paved the way for more permanent practices in the county.
When Xinis retired in 2015, American Hospital Association then President and CEO Rich Umbdenstock said at the time, "Real leadership goes beyond the organization and influences the entire community for the better." That's exactly what Xinis did for CalvertHealth and the community it serves.
Family and friends are welcome to pay respects at the visitation at Rausch Funeral Home in Owings on Thursday, February 2 between 2-4 p.m. and 6-8 p.m. A service will be held on Friday, February 3 at 11 a.m., at St. James Parish in Lothian, MD. Interment and a luncheon will follow the service.
In lieu of sending flowers, gifts in Jim's memory may be made to the James J. Xinis Memorial Fund benefiting the cancer care program of the CalvertHealth Foundation at www.calverthealthfoundation.org or via mail to CalvertHealth Foundation, PO Box 2127, Prince Frederick, MD 20678. Also, gifts may be made to the Hospice of the Chesapeake, https://www.hospicechesapeake.org/giving/, or by mail to: Hospice of the Chesapeake Foundation, John and Cathy Belcher Campus, 90 Ritchie Hwy, Pasadena, MD 21122.