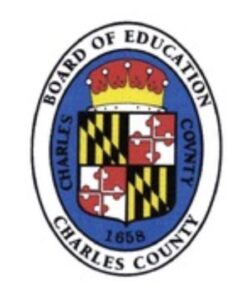 The Board of Education of Charles County today announced the resignation of Board Member Cindy Coulby.
In sharing her resignation with the Board, Coulby cited personal reasons behind her decision to vacate her seat on the Board representing Charles County District 1.
"While I am not able to continue serving on the Board, I wish my colleagues well in their endeavors. Together and collectively, I know they will keep the best interests of children in Charles County at the forefront of all decisions they will make over the next four years," Coulby said.
According to Section 3-501 of the Education Article, Annotated Code of Maryland, elected members of the Board must select a qualified individual to fill any vacancy for the remainder of the term. State law also requires the individual to be a resident from the same county commissioner district of the vacating member.
A qualified individual for the vacancy is a person who is a resident of Charles County District 1, registered Charles County voter and someone who is not subject to the authority of the Board. The term left vacant by Coulby extends through November 2026.
According to State law, the Board must also complete the following:
Conduct applicant interviews in a public meeting.
Publish a list of applicant names for a vacancy at least two weeks before the interview of the first applicant occurs.
Publish the date, location and time of all applicant interviews.
The law does not require the Board to hold public discussions of applicants or make the final selection of the member to fill the vacancy of the elected member at a public meeting.
Board Chairperson Michael Lukas said he looks forward to working with the Board to find a qualified and committed person to fill the vacancy.
"On behalf of the Board of Education and my colleagues, I wish Mrs. Coulby well and appreciate her support of the school system, the Board and the children of Charles County," Lukas said.
The Board plans to discuss the application process for District 1 replacement candidates at its Feb. 14 executive session meeting. There is no timetable set in law, so the Board may develop its own for the interview and selection process.
Charles County Public Schools (CCPS) will publish those details as the Board confirms its process and timeline.