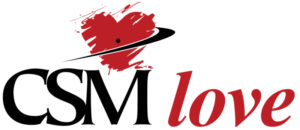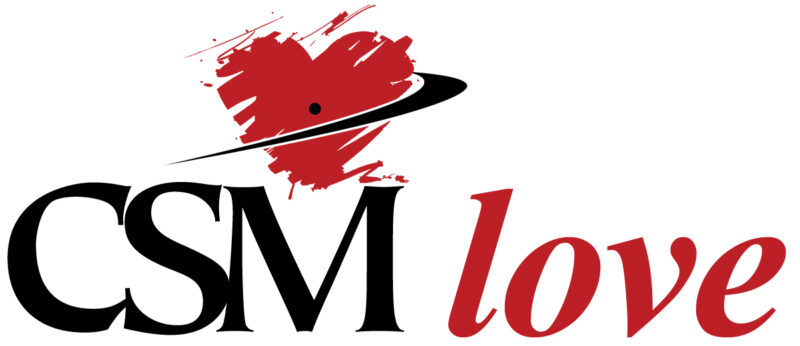 CSM Theater Auditions: Fantastic Mr. Fox. Feb. 6, 8, and 9. 6 p.m. La Plata Campus, Fine Arts Center (FA Building), Room 141. Please come prepared with a 30- to 60-second monologue from another children's show or a passage from a children's book. Roles are available for adults and children ages 7 and older. Performance dates are March 31, and April 1, 2, 7, and 8 and includes a 10 a.m. show on March 31.
FAFSA Completion Workshop. Feb 7. 6 – 7 p.m. La Plata Campus, Center for Business and Industry (BI) Building, Room 102. Current and prospective CSM students and their parents can get hands-on assistance completing the 2023-24 Free Application for Federal Student Aid (FAFSA) from the college's Financial Aid Department. Admissions staff will also be on hand to answer questions. Free, registration required. To register and for a list of required materials, visit https://www.csmd.edu/calendar/2023/02/fafsa-completion-workshop-7.html

Wills Group Rising Talent Summer 2023 Paid Internship Program Search.
 Feb. 9. 12 – 1 p.m. Online via Zoom. CSM's Work-Based Learning Program is hosting the Wills Group Rising Talent Internship Program's summer intern search. Learn about how their paid internship program can help you grow and develop skills that will stick with you throughout your career. Register at 
https://www.csmd.edu/calendar/2023/02/wills-group-feb-9.html
Candy Gram Delivery. Feb. 13. All campuses. Have a favorite professor or CSM staff member?  Send them a candy gram for Valentine's Day! Order your candy gram by Feb. 8, and Student Life will deliver the candy grams Feb. 13. Learn more and order your candy gram at https://www.csmd.edu/calendar/2023/02/candy-gram-13.html
Share the Love. Feb. 14. 10 a.m. – 4 p.m. La Plata, Campus Center (CC Building) Lobby; Leonardtown, Building C Lobby; Prince Frederick, Building A Lobby. Share the love by writing affirming words and posting them for others to grab, while also taking some for yourself!  Free. https://www.csmd.edu/calendar/2023/02/share-the-love-14.html
'Moored' by Kaitlin Jencso Gallery Talk. Feb. 14. 2:30 p.m. La Plata Campus, Fine Arts Center (FA Building), Tony Hungerford Memorial Art Gallery. Join artist Kaitlin Jencso for a gallery talk about her current show, "Moored." Jencso is a photographer who documents moments of everyday life to communicate intimate and interior experiences. With an eye to cinema, she seeks out beauty in commonplace scenes, focusing on a pop of color, a glimmer of light, a flutter of material. Jencso won the Focal Point award of merit from the Maryland Federation of Art and received a D.C. Commission on the Arts and Humanities fellowship award in 2023. Jencso is a two-time winner of FotoWeek D.C. She served as a Hamiltonian fellow in 2018–2020. She is a graduate of CSM and attended the Corcoran College of Art + Design. She lives and works in Washington, D.C. Free. https://www.csmd.edu/calendar/2023/02/gallery-kaitlin-jencso.html
Valentine's Day Social. Feb. 15. 1 – 3 p.m. Leonardtown Campus, Building C Lobby; La Plata Campus, Center for Business and Industry (BI) Building, Room 113/113E; Prince Frederick Campus, Building A, Room 119. Want to make some new friends? Join CSM for a 'friend meeting' event on each campus to get to know your classmates. Free. https://www.csmd.edu/calendar/2023/02/valentine-day-social-15.html
FAFSA Completion Workshop. Feb. 15. 6 – 7 p.m. Prince Frederick Campus, Building A, Room 118. Current and prospective CSM students and their parents can get hands-on assistance completing the 2023-24 Free Application for Federal Student Aid (FAFSA) from the college's Financial Aid Department. Admissions staff will also be on hand to answer questions. Free, registration required. To register and for a list of required materials, visit https://www.csmd.edu/calendar/2023/02/fafsa-completion-workshop-7.html
Night of Computing Technology. Feb. 16. 6:30 – 8 p.m. La Plata Campus, Continuing Education (CE) Building, Room 101 and Online via Zoom. Join the Computer Technology program to meet faculty and staff; explore programs, classes, clubs and workshops; apply for job opportunities; and hear from a panel of alumni and students who will share their experiences at CSM and their workplaces. Learn more and register at https://www.csmd.edu/calendar/2023/02/technology-night-16.html
FAFSA Completion Workshop. Feb. 23. 6 – 7 p.m. Leonardtown Campus, Building C, Room 201. Current and prospective CSM students and their parents can get hands-on assistance completing the 2023-24 Free Application for Federal Student Aid (FAFSA) from the college's Financial Aid Department. Admissions staff will also be on hand to answer questions. Free, registration required. To register and for a list of required materials, visit https://www.csmd.edu/calendar/2023/02/fafsa-completion-workshop-7.html
Ward Virts Concert Series: The Alexandria Vocal Artists. Feb. 26. 3 p.m. Prince Frederick Campus, Building B, Multipurpose Room 104. The Ward Virts Concert Series presents The Alexandria Vocal Artists. Ward Virts Sponsors for the 2022-2023 season are the Arts Council of Calvert County, Anne & George "Stovy" Brown, and Dr. and Mrs. Henry Virts. https://www.csmd.edu/calendar/2023/02/ward-virts-feb-26.html
St. Mary's County Dual Enrollment Virtual Information Night. Feb. 28. 6 – 8 p.m. Online via zoom. Join us for a look at the Dual Enrollment program at CSM and meet with an enrollment coordinator. Learn more and register at https://www.csmd.edu/calendar/2023/02/st-marys-county-dual-enrollment-virtual-information-night-28.html