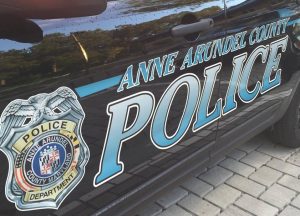 UPDATE: 2-24-2023 – The victim in this case, identified as 48-year-old Sharod Moore of Brooklyn, succumbed to his injuries on February 23, 2023.
This case is now being investigated as a homicide.
2/22/2023: On February 22, 2023, at approximately 2:30 p.m., officers responded for a report of a shooting that just occurred in the unit block of Park Place in Brooklyn.
The caller indicated that an adult male had just shot another adult male inside the residence.
When officers arrived, they found the suspect, who was waiting for officers and took him into custody without incident.
The officers located the 48-year-old shooting victim inside the residence suffering from life-threatening injuries. The victim was transported to an area trauma center for treatment.
Preliminary investigation indicates both of the adults involved were familiar with each other and were residents of the address.
This is an ongoing investigation. District-level, as well as Homicide detectives, are still gathering information and speaking to witnesses.
Anyone with information is asked to call (410) 222-4731 or the Anne Arundel County Police Tip Line (410) 222-4700.
Suspect identified as George Albert Summers, 70-year-old of Brooklyn, Maryland