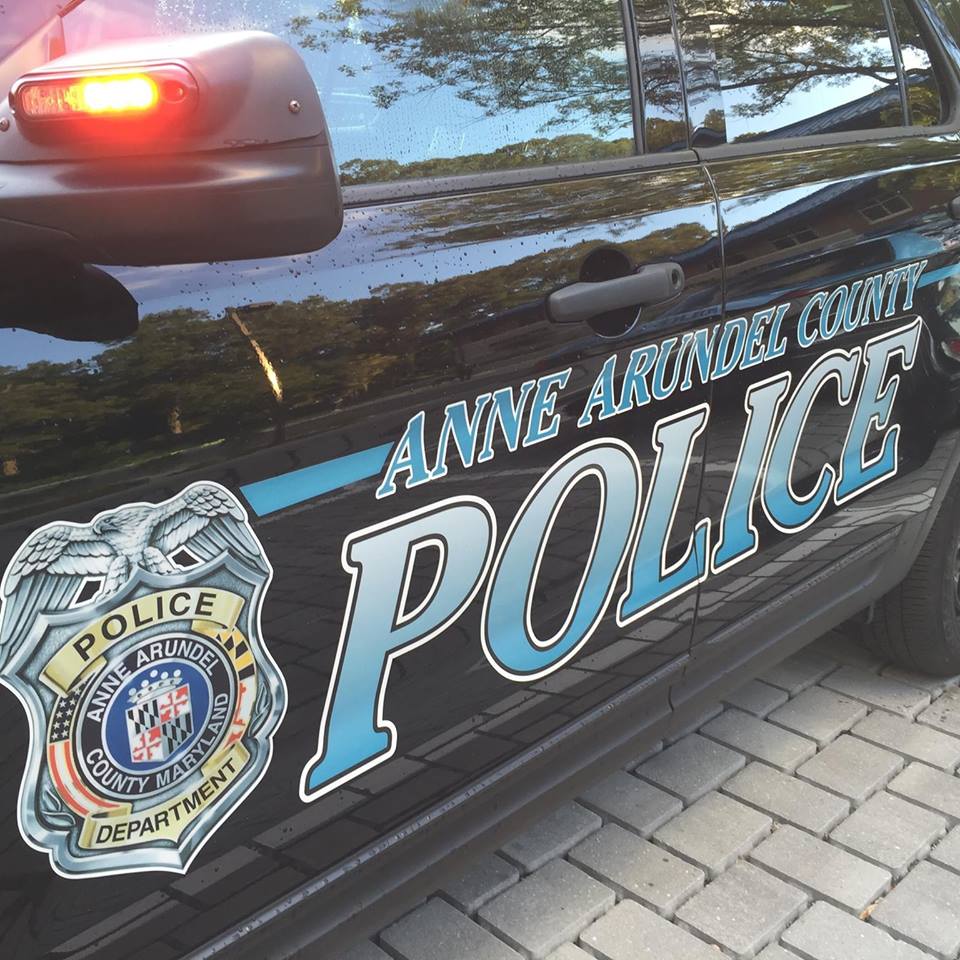 On February 25, 2023, at approximately 11:00 a.m., officers responded for a report of a shooting that just occurred in the 3300 block of Riva Road in Davidsonville.
During their investigation, officers learned that a 71-year-old female intentionally drove onto the victim's property and struck two parked vehicles.
The victim stated that he exited his residence with a rifle and fired several rounds at the suspect vehicle as it continued to crash into unoccupied vehicles on his property. The suspect vehicle and driver subsequently fled the residence.
A short time later, officers received information that a vehicle matching the suspect vehicle description was involved in a hit-and-run motor vehicle collision, where an injury was reported, in the area of Solomons Island Road and Colony Crossing.
The suspect vehicle was observed by officers in the area of Solomons Island Road and Mitchells Chance Road in Edgewater. Officers were able to conduct a traffic stop on the vehicle and took the driver into custody without further incident.
Upon inspection of the suspect vehicle, there appeared to be three impacts to the windshield from the rounds fired by the victim on Riva Road. The AR-15 rifle was recovered by the officers at the original shooting scene.
There were no physical injuries reported as a result of the shooting.
The resident (original victim) of the Riva Road address, Hugh Christopher Haythorne, 42-year-old of Davidsonville, Maryland was arrested and charged with the following. He is held on no bond status.
FIREARM USE/FEL-VIOL CRIME
ASSAULT FIRST DEGREE
ASSAULT SECOND DEGREE
RECKLESS ENDANGERMENT
DANGEROUS WEAPON-INT/INJURE
The driver of the suspect vehicle, Marlene Montes Terwilliger, 71-year-old of Annapolis, Maryland was charged with the following. No criminal charges were filed, all below are traffic citations.
FAILURE TO CONTROL VEHICLE SPEED ON HIGHWAY TO AVOID COLLISION
DRIVING, CAUSING TO BE DRIVEN, KNOWINGLY PERMIT- ING TO BE DRIVEN UNSAFE VEH. ON HWY.
DIRECTING AND PERMITTING HWY. VEH. OPERATION CONTRARY TO LAW
FAILURE OF VEH. DRIVER INVOLVED IN ACCIDENT TO GIVE INSURANCE POLICY INFORMATION
FAIL OF DRIVER IN BODILY INJURY,ATTEND VEH,ATTENDED PROPERTYACCIDENT TO FURNISH REQ ID LIC
FAILURE TO DISPLAY REGISTRATION CARD UPON DEMAND BY POLICE OFFICER
FAILURE OF INDIVIDUAL DRIVING ON HIGHWAY TO DISPLAY LICENSE TO UNIFORMED POLICE ON DEMAND
FAILURE OF MV OPER. DRIVING ON HWY TO BE IN POSS.OF, CARRY IN MV EVID. OF REQ'D SECURITY FOR MV
FAILURE OF DRIVER INVOLVED IN ACCIDENT TO RENDER REASONABLE ASSISTANCE TO INJURED PERSON
FAILURE TO RETURN TO&; REMAIN AT SCENE OF ACCIDENT INVOLVING ATTENDED VEH.DAMAGE,PROPERTY DAMAGE
FAILURE TO STOP AFTER ACCIDENT INVOLVING DAMAGE TO ATTENDED VEH
VIOLATION OF 20-102 KNEW/REASONABLY KNEW ACCIDENT MIGHT RESULT IN SER. BOD. INJ. &; INJ. OCCURRED
FAILURE TO IMMEDIATELY RETURN AND REMAIN AT SCENE OF ACCIDENT INVOLVING BODILY INJURY
NEGLIGENT DRIVING VEHICLE IN CARELESS AND IMPRUDENT MANNER ENDANGERING PROPERTY, LIFE AND PERSON
RECKLESS DRIVING VEHICLE IN WANTON AND WILLFUL DISREGARD FOR SAFETY OF PERSONS AND PROPERTY
DRIVER FAILURE TO OBEY PROPERLY PLACED TRAFFIC CONTROL DEVICE INSTRUCTIONS
DRIVER CHANGING LANES WHEN UNSAFE
FAILURE TO DRIVE VEHICLE ON RIGHT HALF OF ROADWAY WHEN REQUIRED
FAILURE TO IMMEDIATELY STOP VEH. AT SCENE OF ACCIDENT INVOLVING BODILY INJURY