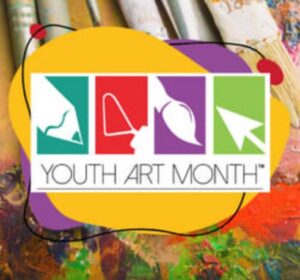 March is Youth Art Month. To celebrate this occasion, students, families, and the community are invited to attend the 30th Annual Youth Art Nature Exhibit.
The month-long exhibit will feature over 120 pieces of art created by Calvert County Public Schools students in grades kindergarten through 12th.
"Art is an important component of every child's academic experience," shared Superintendent Dr. Townsel. "It provides a way for students to express themselves and connect with others."
This year's exhibit theme centers around nature. Students were inspired by the Chesapeake Bay's rich and unique environment and their heartfelt impressions of their surroundings are reflected in their expressionistic artwork.
"I encourage everyone to visit the exhibit and celebrate the amazing talent of our students," continued Dr. Townsel.
The CalvART Gallery is located at 110 Solomon's Island Road, Prince Frederick, MD 20678. The exhibit will be on display from March 1- 31, 2023, and may be viewed Monday through Sunday from 10 a.m. to 3 p.m. An opening reception will be held March 4, 2023, from 11 a.m. to 2 p.m. All are welcome to attend.
Calvert County Public Schools Art Teachers thank the CalvART Gallery, Calvert Arts Council, the Board of Education, and Calvert County Commissioners for their continued support of the Annual Youth Art Nature Exhibit.