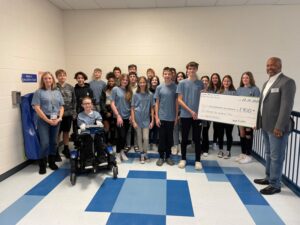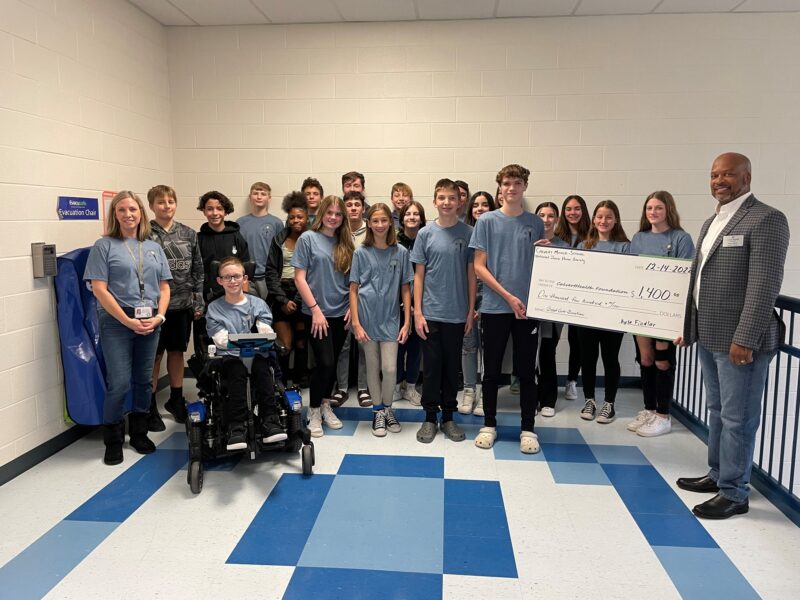 Congratulations to the newest members of the CalvertHealth Foundation's Rising Star Program – the Calvert Middle School National Junior Honor Society! Members of the NJHS planned and executed a school-based benefit for the Sheldon E. Goldberg Center for Breast Care.
Through their leadership, a total of $1,400 was raised by students and staff at Calvert Middle School. This gift will have a direct impact on our patients with breast cancer who are receiving screening, treatment or survivorship care.
Rising Stars is a donor society of the CalvertHealth Foundation which recognizes and honors youth philanthropists who support the work of CalvertHealth.