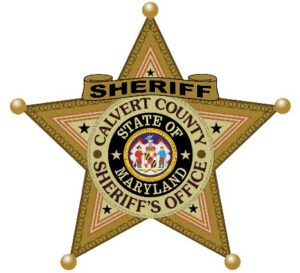 UPDATE 3/6/2023: On March 5, 2023, at approximately 4:40 p.m., members of the Calvert County Sheriff's Office Patrol Division and Crash Reconstruction Team responded to the intersection of Bayside Road (MD Route 261) and Harbor Road in Chesapeake Beach, for a serious motor vehicle collision.
Upon arrival, units located a passenger car and a personal mobility scooter that were involved in a crash.
Preliminary investigation revealed Christopher C. Carryington, 74 of North Beach, was operating his mobility scooter in the crosswalk across Bayside Road when he was struck by a 2001 Honda Accord, operated by Kathy Ann Jones, 67 of Owings, who was turning left onto SB Bayside Road when the collision occurred. As a result of the collision, Carryington was ejected from the scooter and sustained serious injuries. Carrington was transported to MedStar Hospital where he remains in stable condition.
At this time, it appears that driver error was a contributing factor to this collision.
The collision remains under investigation by DFC A. Ostazeski of Crash Reconstruction Team. Anyone with additional information is asked to contact DFC A. Ostazeski at [email protected] or by calling 410-535-2800. Please reference case #23-15203.
3/5/2023: On Sunday, March 5, 2023, at approximately 4:43 p.m., police, fire and rescue personnel responded to the area of Bayside Road and Harbor Road in Chesapeake Beach, for the reported motor vehicle collision involving a motorcycle.
Crews arrived on the scene to find a vehicle and motorcycle in the roadway with the motorcyclist laying in the roadway.
A helicopter was requested for the motorcyclist who was reportedly unconscious.
U.S. Park Police Eagle 2 landed nearby and transported the male victim to an area trauma center with unknown severity of injuries.
Deputies from the Calvert County Sheriff's Officer responded and conducted Traffic Reconstruction.
Updates will be provided when they become available.