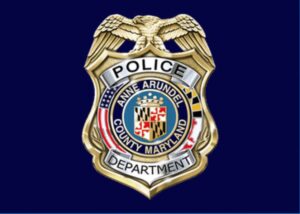 On March 12, 2023, at approximately 12:15 a.m., officers responded to the area of southbound Crain Highway at westbound Maryland Route 32 for a crash involving a tow truck and a sedan.
The investigation revealed a 2013 Freightliner tow truck was traveling southbound on Crain Highway near westbound Maryland Route 32 when it rear-ended a 2010 Honda sedan. The Freightliner overrode the Honda, causing both vehicles to leave the right side of the roadway and strike trees.
The driver of the Honda and the rear-seat passenger were pronounced deceased at the scene. The front seat passenger of the Honda was transported by Maryland State Police Trooper 1 to the University of Maryland R Adams Cowley Shock Trauma Center in Baltimore with serious injuries.
The driver of the Freightliner was transported to Baltimore Washington Medical Center with minor injuries.
This crash is under investigation by the Traffic Safety Section.
: 2013 Freightliner Tow Truck : 45-year-old male from Churchton, Maryland.
: 2010 Honda Sedan : Irene Nkechi Onwukwe age 54 of Glenn Dale, MD. (Fatal Injuries) : 62-year-old female of White Plains, MD. (Serious Injuries) : Josephine Monyei age 85 of Glenn Dale, MD. (Fatal Injuries)