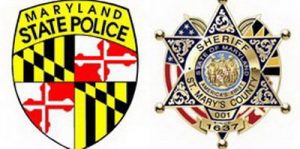 The St. Mary's County Sheriff's Office and Maryland State Police will conduct saturation patrols this week, on the lookout for impaired drivers ahead of and on St. Patrick's Day.
Expect increased traffic enforcement by Sheriff's Deputies and State Troopers on the evenings of Thursday, March 16, and Friday, March 17, on roadways in St. Mary's County.
"If you're going to celebrate for St. Patrick's Day, keep yourself and others safe and designate a sober driver," Sheriff Steve Hall said.
In 2020, 11,654 people in the United States died in alcohol-impaired traffic crashes, a 14 percent increase from 2019, according to the National Highway Traffic Safety Administration.
Between October and December 2020, 56 percent of drivers involved in serious injury or fatal crashes tested positive for at least one drug, based on studied trauma centers, according to the NHTSA.
Don't add to these statistics. Drive sober or utilize a sober driver.
Report impaired drivers to the Sheriff's Office at 301-475-8008 or call 911 in an emergency.