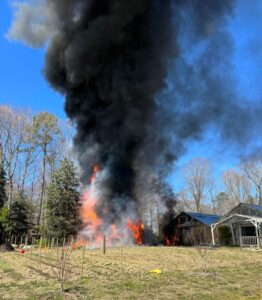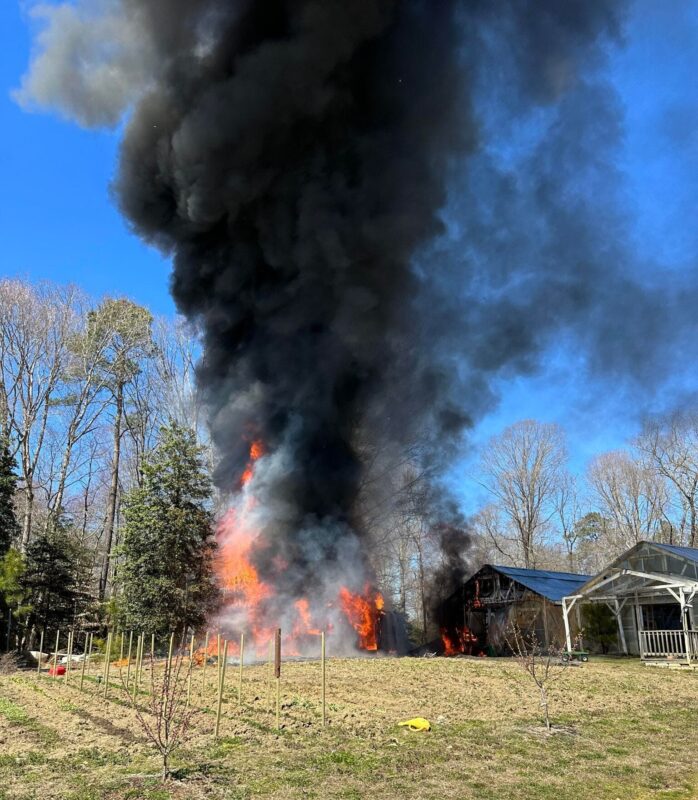 On Thursday, March 16, 2023, at approximately 1:20 p.m., firefighters from Leonardtown, Hollywood, Seventh District, Bay District, and Valley Lee responded to 40700 Parsons Mill Road in Loveville, for the reported shed on fire.
While crews were responding to the scene, St. Mary's Communications advised the 911 callers reporting the fire was spreading to nearby structures and wooded area.
Firefighters arrived on the scene to find a large shed fully engulfed in flames with extension to several other small structures.
Units remained on the scene and operated for over an hour performing suppression and overhaul work.
During this incident, additional units responded to the 41200 block of Friendship Court in Mechanicsville for a brush fire. Crews arrived at that location and located a large pile of debris and numerous small containers on fire.
No injuries were reported in both incidents. It is unknown if the fire in Loveville is under investigation.
All photos are courtesy of the Hollywood Volunteer Fire Department.