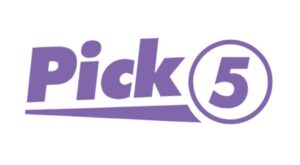 Sometimes, even happy circumstances like winning a big Lottery prize can be overwhelming. When a lucky Upper Marlboro woman won a $100,000 Pick 5 prize, the realization drove her into what she called a near panic attack.
The 54-year-old found her lucky win at E&C Mid Atlantic #708 in Bowie, where she often goes to buy Lottery games. She's played Pick 5 for the past year and consistently used a number combination involving her birth date. This time around was no different.
In fact, the lucky lady bought two tickets and placed a $1 straight bet on both for the March 14 evening drawing.
That night, she checked her tickets and learned that she was the proud winner of two $50,000 prizes. "I was so excited and nervous I almost had a panic attack," the happy player said. She did manage to call her son and share the great news.
The Prince George's County woman currently works as a government contractor. She plans to use her winnings to put a down payment on a house and buy her son a car. When she's not working or playing Lottery games, the lucky lady enjoys line dancing and spending time with family members.
E&C Mid Atlantic #708 located at 16501 Ball Park Road in Prince George's County will receive a $1,000 total bonus from the Lottery for its role in selling two $50,000-winning Pick 5 tickets.