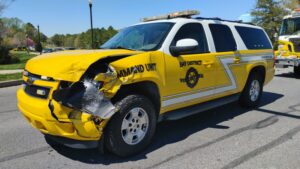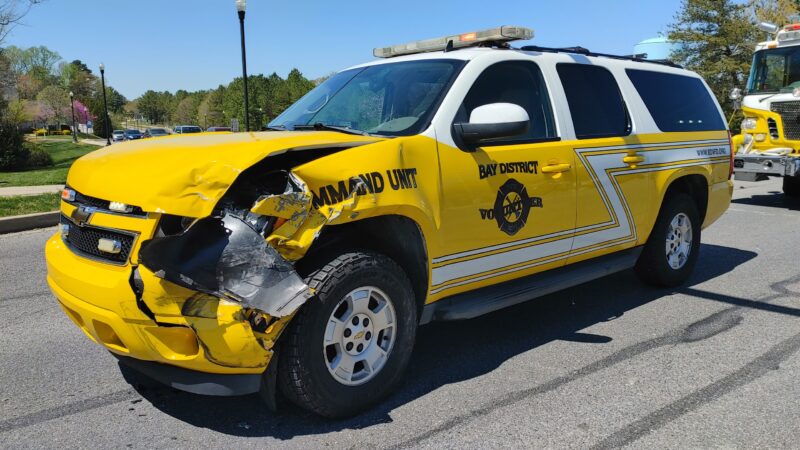 On Monday, April 10, 2023, at approximately 1:09 p.m., firefighters from Bay District Volunteer Fire Department were dispatched to the Greenview Knolls Elementary School, for the reported outside gas leak.
At the same time, police were dispatched to the 48000 block of Park Pines Drive in Lexington Park for the reported active disturbance and possible fight.
Witnesses reported the Bay District Volunteer Fire Apparatus was travelling Southbound on Chancellors Run Road with lights and sirens activated, with the Deputy travelling from FDR Boulevard onto Chancellors Run Road and towards Three Notch Road with lights and sirens activated when the two vehicles collided in the intersection.
No injuries were reported.
Both vehicles are equipped with dashcams. The collision is under investigation and updates will be provided when they become available.