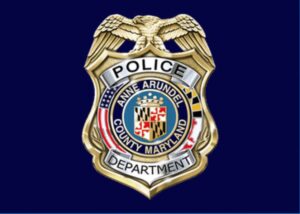 On April 13, 2023, at approximately 12:40 p.m., officers responded for a shooting that just occurred in the 400 block of Glen Mar Road in Glen Burnie.
Upon arrival, officers located an adult male suffering from multiple gunshot wounds.
When fire and rescue personnel arrived on the scene, they pronounced the victim deceased.
This is an active and ongoing investigation. Anyone with any information is encouraged to call the Anne Arundel County Police Homicide Unit at 410-222-4731.
Additionally, individuals wishing to remain anonymous are asked to call the Anne Arundel County Police Tip Line at 410-222-4700.
The victim has been identified as Brandon D'Carlos Williams, 26-year-old of Glen Burnie, Maryland.
Suspect: Black male, thin build, last seen wearing all dark clothing.