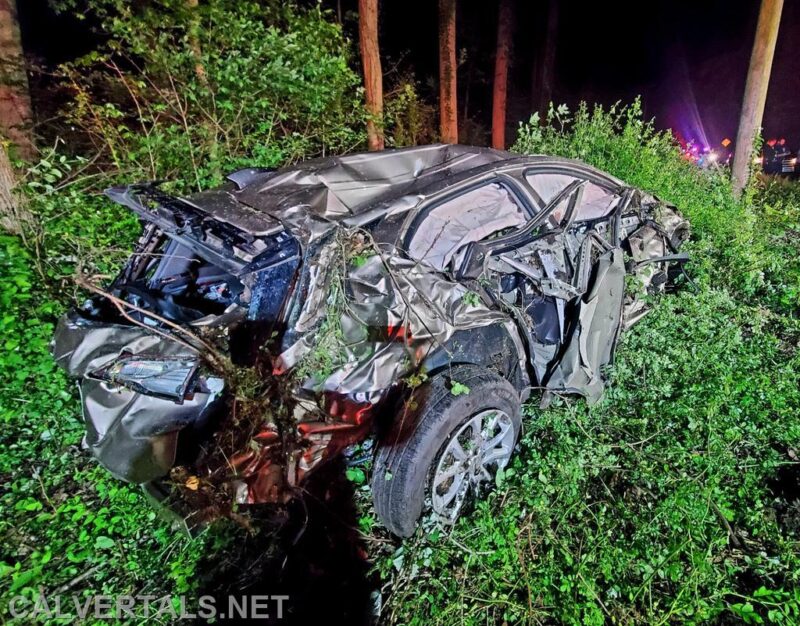 On Sunday, April 23, 2023, at 11:45 p.m., police, fire and rescue personnel responded to Bayside Road in the area between Beach Drive and Locust Grove Road in Chesapeake Beach, for the motor vehicle collision reported serious with entrapment.
Crews arrived on the scene to find a single vehicle off the roadway with the operator trapped and suffering from serious injuries.
Due to the victims injuries, firefighters performed rapid extrication and requested a helicopter to land nearby. The victim was removed from the vehicle in under 10 minutes from firefighters arrival.
Maryland State Police Helicopter Trooper 2 landed nearby and transported the victim to an area trauma center with life-threatening injuries.
Deputies from the Calvert County Sheriff's Office responded and conducted traffic reconstruction.
All photos are courtesy of the Calvert County Advanced Life Support Unit. (CALVERTALS)