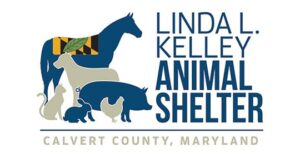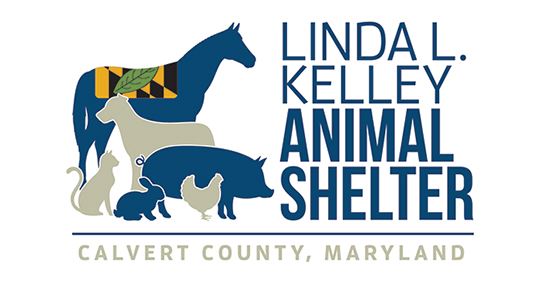 Calvert Broadcast in partnership with the Linda L. Kelley Animal Shelter will premiere "Live at Linda's," a biweekly live to tape talk show series featuring local, loveable animals in need of forever homes. The new series will premiere Saturday, May 6, 2023, at 1 p.m. on Comcast channel 1070 HD.
Linda L. Kelley Animal Shelter staff will host the program featuring adoptable animals and welfare-minded tips and advice by the shelter's in-house veterinarian.
Episodes will also air the following Monday on Calvert County Government social media platforms for expanded access.

"As animal lovers and advocates, we're always looking for ways to engage with the community and spread awareness about animal welfare," said Acting Public Safety Director Crystal Dowd. "'Live at Linda's' is a fantastic opportunity to showcase the wonderful animals at the shelter and educate the public on the importance of responsible pet ownership. We're excited to bring this program to the public and hope it will inspire more people to adopt and provide loving homes for our furry, feathery and scaly companions."
Beginning May 6, tune in to Comcast channel 1070 HD every other Saturday at 1 p.m. or Calvert County Social Media pages the following Monday to watch a new episode featuring loving animals ready to become part of your home.
The Linda L. Kelley Animal Shelter, located at 5055 Hallowing Point Road, in Prince Frederick, is an open-admission animal shelter managed by the Animal Shelter Division of the Calvert County Department of Public Safety. Shelter hours are Tuesday through Saturday, 10 a.m. to 4 p.m. Please call 410-535-7387 to schedule an intake appointment. For more information about adopting from the Linda L. Kelley Animal Shelter visit www.CalvertCountyAnimalShelter.com.
Calvert Broadcast, a multimedia division of the Calvert County Office of the County Administrator, Communications & Media Relations Division, serves the citizens of Calvert County with programming that informs, educates, entertains and promotes inclusion and community.
Citizens can tune into Calvert Broadcast news and information through the Calvert County Government YouTube channel, the Commissioners' Reports headline news podcast and Comcast channel 1070 HD. Find more information on Calvert Broadcast online at www.CalvertCountyMd.gov/CalvertBroadcast and follow @CalvertBroadcast on Instagram.