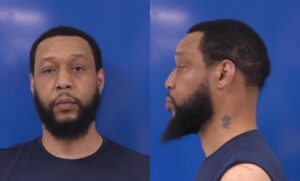 On April 22, 2023, Deputy Hendrickson initiated a traffic stop along SB Rt. 4 in the area of West End Blvd. in St. Leonard, for a traffic violation.
Contact was made with the driver, Christopher Kinard Gaynor, 44 of California, MD.
Further investigation revealed, 52.1 grams (1.8 oz) of crack cocaine, 20.2 grams of marijuana, a digital scale and 3 cellular phones were located inside the vehicle.
Gaynor was arrested and transported to the Calvert County Detention Center where he was charged with CDS: Possession with Intent to Distribute Narcotics and CDS: Possession-Not Cannabis.