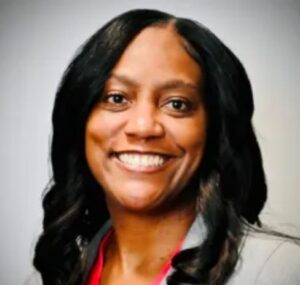 At the April Board meeting, the Board of Education of Calvert County Public Schools (CCPS) approved the appointment of Ms. Cecelia Lewis as the Director of Student Services for the 2023-2024 school year.
Ms. Lewis will begin her new role on July 1, 2023.
"I am grateful for every person and experience over the course of my career that has prepared me to serve as the Director of Student Services. I'm excited to build upon our district's commitment to an extraordinary culture and climate where students thrive academically, socially, and emotionally," said Ms. Lewis
Ms. Lewis began her career at Calvert County Public Schools in 2014 and currently serves as the Supervisor of Human Resources. Previously she served as the Assistant Principal at Huntingtown High School, Supervisor of K-12 Social Studies, and Principal of Southern Middle School. Prior to CCPS, Ms. Lewis held administrative and instructional leadership roles in Charles County Public Schools and taught high school social studies in Prince George's County Public Schools.
Ms. Lewis received her Bachelor of Arts in International Studies from the University of North Carolina at Chapel Hill and her Master of Arts in Teaching from the Bowie State University.