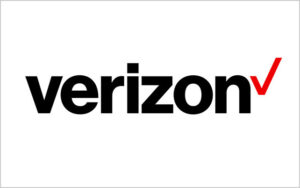 Verizon is bringing more choice for reliable internet to Maryland residents as it deploys high-speed, fiber optic broadband internet service across the state.
Nearly 4,000 new households and businesses in Charles, Garrett, Cecil, Howard, St. Mary's and Washington County will have access to Verizon's Fios network as part of one of the biggest upgrades in our history.
"Verizon is focused on delivering high-speed internet service and the major economic benefits that it can provide, especially in unserved and underserved areas," said Kwame Trotman, Vice President of Wireline Network Operations-Mid-Atlantic South Region for Verizon. "More people than ever across Maryland will have access to our 100% fiber Fios internet service to fuel how they work, live and play."

This rural broadband project is built in partnership with the state of Maryland and the FCC to deliver fast, fiber broadband service (with symmetrical download and upload speeds between 300Mbps up to 2Gbps) to residents in rural parts of the state.
The $26 million project includes $11 million in funding as part of the American Rescue Plan Act (ARPA), combined with over $14 million in investment from Verizon. Over 500 miles of fiber – the equivalent of running fiber between Baltimore and Charleston, South Carolina – will be deployed in connection with the build.
"This award is fantastic. We will be able to connect over one-third of our unserved addresses through this one project," said Garrett County Commissioner Paul Edwards.
"Within the past three years, we have made tremendous strides in closing the digital divide for those who lack broadband," noted Cecil County Executive Danielle Hornberger. "With these recent awards, my administration has led the way on over $23.4 million in broadband projects that have connected – or will connect in the near future – over 2,130 Cecil County addresses that previously lacked broadband service."
Providing connectivity to all communities
In an effort to provide connectivity to families in need across the country, Verizon is proud to participate in the Affordable Connectivity Program (ACP), a U.S. government program run by the FCC to help low-income households afford internet service. With ACP eligibility and the Verizon Forward Program, qualified customers can get free Verizon home internet service without hidden fees or annual contracts, and no equipment charges or data caps. You are eligible for ACP if you (or someone in your household) participates in certain government assistance programs. Learn more about the Verizon Forward Program by visiting www.verizon.com/home/free-verizon-internet/.
Transformative network performance with no data caps
Verizon's 100% fiber network delivers Fios broadband service with no data caps. Customers who subscribe to Fios broadband service will have access to a wide range of plans that deliver at least 300 Mbps for both downloads and uploads starting at just $25 per month with Auto Pay and select 5G mobile plans. Select locations will have access to Fios 2 Gig plans – the fastest speeds offered by Fios – starting at $94.99 per month with Auto Pay and select 5G mobile plans.