Dianne Patricia Bellamy McCombs, 76, left this world peacefully on April 26, 2023 after an extended illness.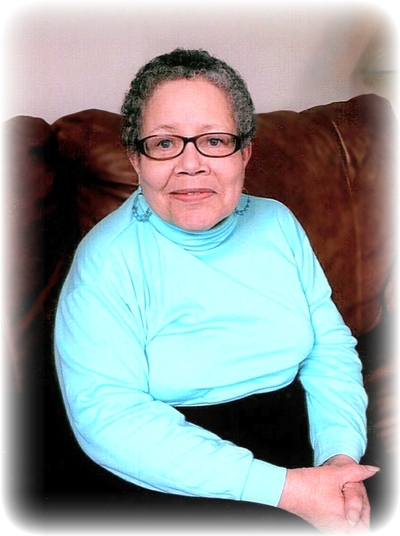 She was born on August 30, 1946 in Fairmont Heights, MD to the late James Washington and Vivian Tibbs Washington.
Dianne attended school in the Washington D.C. area at Kenilworth Elementary, Carter G. Woodson, Jr High and graduated from Spingarn Senior High School in 1964.  In 1968 she graduated from Central State University in Wilberforce, OH with a Bachelor's degree in Education.
In 1968 she married Dr. Robert E. Bellamy and from this union they had a daughter, Dawn Alisa. Dianne had a 17 year career as a dedicated and loving teacher in the St. Mary's County Public School system. After retiring, she continued as a substitute teacher for an additional 11 years. She had a passion for teaching and enjoyed it very much. In 1995, she married Moses F. McCombs in Lexington Park, MD.
Dianne loved all animals, but cats were her ultimate favorite. She loved history, in particular White House history. She was an avid reader of biographies. Her vast knowledge made her exceptional with crossword puzzles and trivia. She loved sending cards and was known to remember all the important dates of the family.
Dianne is survived by her daughter, Dawn and son-in law, Robert Gant, Jr.; five grandchildren: Robert Gant III, Joshua Gant, Seth Gant, Daniel Gant, and Alisa Gant; her sister, Vivian Denise Gaston; and extended family and friends.  In addition to her parents, she is also preceded in death by her husband, Moses F. McCombs and grandson Elijah Gant.
Family will receive friends on Friday, May 5, 2023 from 10:00 a.m. to 11:00 a.m., with a Memorial Service at 11:00 a.m., at Brinsfield Funeral Home, 22955 Hollywood Road, Leonardtown, MD 20650. Interment will follow at 2:00 p.m. at Fort Lincoln Cemetery, 3401 Bladensburg Road, Brentwood, MD 20722.
Serving as pallbearers will be Robert Gant Jr., Darrell Mobley, Ernest Conteh, Greg Gaston, Robert Gant III, and Seth Gant.
Memorial contributions may be made to St. Mary's County Adoption and Resource Center, 22975 FDR Blvd., California, MD 20619 or to St. Mary's Animal Welfare League, P.O. Box 1232, Leonardtown, MD 20650.
Condolences to the family may be made at www.brinsfieldfuneral.com.
Arrangements by the Brinsfield Funeral Home, P.A.