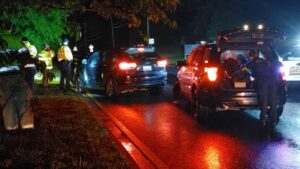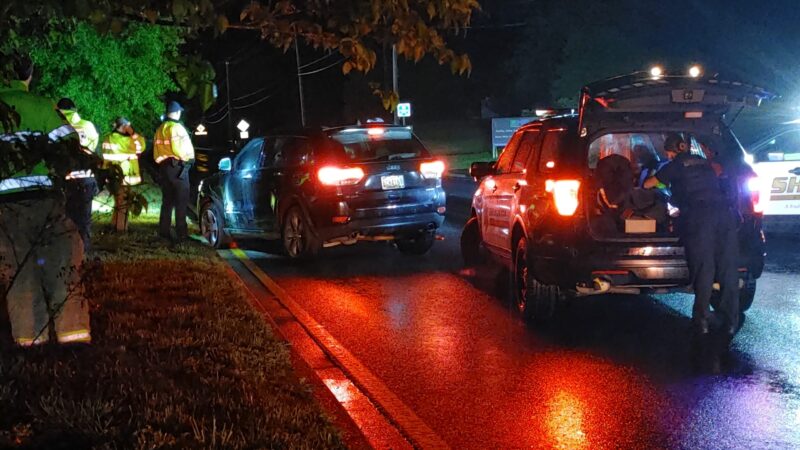 On Tuesday, May 9, 2023, at approximately 4:33 a.m., police, fire and rescue personnel responded to the area of Three Notch Road and St. Andrew's Church Road in California, for the motor vehicle collision with unknown injuries.
Crews arrived on the scene to find three vehicles involved.
Firefighters made contact with the operator of the Kia sedan, and a second sedan involved and obtained care refusal from both operators who reported no injuries.
When police made contact with the female operator of the Jeep, she was uncooperative, refused to exit the vehicle and made statements threatening to kill officers.
After nearly one hour of officers talking to the woman, she exited the vehicle without incident and was placed into the care of emergency medical personnel where she was then transported with unknown injuries to an area hospital.
Charges are pending and updates will be provided when they become available.
All Northbound lanes of Three Notch Road were closed for over an hour.