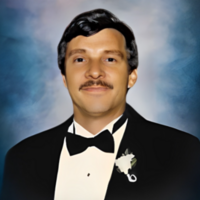 Gary Lee Latham, 80, of Mechanicsville, MD, passed away at home on April 28, 2023 in Charlotte Hall, MD.
He was born on December 14, 1942 in Washington, DC to the late Lucius Lansworth Latham and the late Mollie Kate Gibson Latham.
After attending Oxon Hill High School, Gary enlisted in the United States Navy in 1962, where he served as a Flight Mechanic aboard the USS Shangri-La, the USS Lexington and the USS Independence.  During the Cuban Missile Crisis, he was aboard the USS Independence, one of the three ships that formed the Cuban blockade.  He reenlisted in the Navy Reserves and served an additional 18 years.  After returning home, he began working as an Auto Mechanic with his brother at Oxon Hill Auto Center. He later relocated to Jimmy Raider's Fabrications in Hughesville, MD until he retired.
In addition to tinkering on old cars, Gary very much enjoyed genealogy and researching his family tree. He loved to share his knowledge of family history, some of which he had traced back several generations. His greatest pleasures have been sharing time with family, especially his beloved grandchildren.
He is survived by his loving wife, Judy Dianne Kirby Latham, with whom he has shared the past 44 years. Together they have shared in raising his 4 sons from a previous marriage: Gregory Lee Latham of Leonardtown, MD, Bryan Gary Latham of Quantico, VA, Anthony Aaron Latham of Charlotte Hall, MD and Christopher Dorian Latham of Ridge, MD.  Gary is also survived by his 13 grandchildren: Jason Anthony, Brittany Nicole, Joshua Gregory, Ashley Shannon, Hannah Michelle, Allison Melinda, Lucius Lee, Chase Andrew, Toni Erin, Michael Anthony, Jacob Aaron, Solomon Joseph, and Christian Daniel; 4 great grandchildren: Tristan Anthony, Anderson Mintz, Caroline Novaleigh and Quinnleigh Hope; and his sisters: Patricia Sue Schaefer of Williamsburg, VA and Pamela Sheree Gibbs of Ashburn, VA.
He is predeceased by his parents, his brother, Lucius Gibson Latham, grandson, Caleb Latham and his great granddaughter, Savannah Quinn.
The family will receive friends on Friday, May 5, 2023, from 5pm to 7pm and Saturday, May 6, 2023 from 1pm-2pm at Brinsfield Funeral Home & Crematory, P.A., 30195 Three Notch Road, Charlotte Hall, MD. There will be a Funeral Service on Saturday, May 6, 2023 at 2pm officiated by Pastor Christopher Ogne, also at the funeral home.  Interment with military honors will follow the service at Mt. Zion United Methodist Church Cemetery, 27108 Mt. Zion Church Road, Mechanicsville, MD.
Pallbearers: Lucius Latham, Chase Latham, Joshua Latham, Joseph Kirby IV, Anthony Ambrose, Kenny Cross
Honorary Pallbearers: Ashley Latham, Allison Latham, Jonathan Kirby, Steve Latham
In lieu of flowers, memorial contributions can be made in memory of Gary Latham to: Mt. Zion Church, 27108 Mt. Zion Church Road, Mechanicsville, MD 20659 or VFW Post 9376, 9600 Brandywine Road, Clinton, MD 20735.
Condolences can be made to the family at www.brinsfieldfuneral.com
Arrangements by Brinsfield Funeral Home & Crematory, P.A., Charlotte Hall, MD.