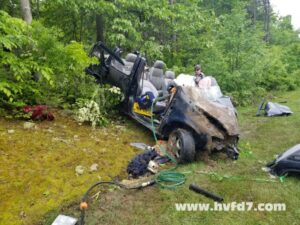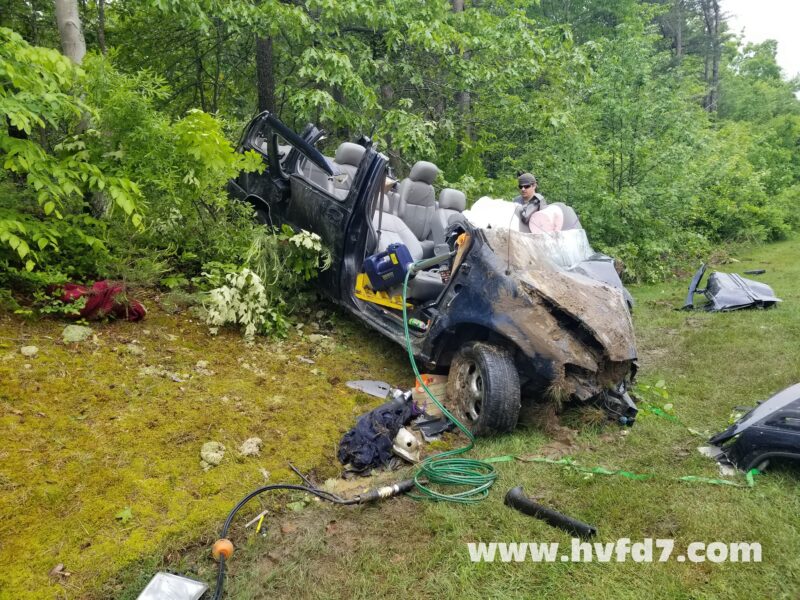 On Tuesday, May 9, 2023, at approximately 12:15 p.m., police, fire and rescue personnel responded to the area of Newtowne Neck Road and Wathen Road in Leonardtown, for the motor vehicle collision reported serious with one trapped.
8 firefighters from Leonardtown VFD and 7 volunteers from Hollywood responded to the scene and found a single vehicle that had struck a pole and was off the roadway with the driver pinned.
Extrication and removal of the operator was completed in under 20 minutes. A helicopter was requested for the victim, however, due to multiple helicopters being out of service or unavailable, the victim was transported to an area hospital until a helicopter could respond.
The victim was later transported by helicopter to an area trauma center.
Police responded and are investigating the collision.
All photos are courtesy of the Leonardtown, and Hollywood Volunteer Fire Departments.