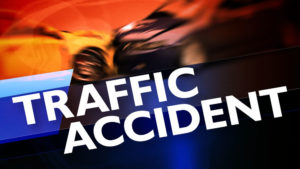 On Saturday, May 13, 2023, at approximately 10:30 p.m., police, fire and rescue personnel responded to the area of St Charles Parkway and Gallery Place in Waldorf, for the serious motor vehicle collision with one vehicle overturned and one on fire.
Dispatchers advised to responding units they were receiving multiple calls reporting one vehicle overturned, on fire with one infant ejected from a car seat. A helicopter was placed on standby.
Crews arrived on the scene to find a single vehicle on its side smoking, with all three occupants out of the vehicle.
Firefighters extinguished the fire in under 5 minutes, incident command reported one adult female, one 6-year-old female, and an 8-month old were injured with a helicopter being requested for the infant.
Maryland State Police Helicopter Trooper 2 responded, however, before landing they had to cancel the flight.
The mother and 6-year-old female denied having injuries and were not transported. The infant was transported by ambulance to an area hospital with life-threatening injuries.
Police responded and conducted traffic reconstruction due to the severity of the crash.
Updates will be provided when they become available.