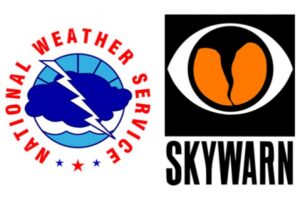 The St. Mary's County Government Department of Emergency Services will host an in-person SKYWARN® Tropical course on Wednesday, June 21, 2023, from 6 p.m. to 8 p.m. in the Commissioner's meeting room, located in the Chesapeake Building at 41770 Baldridge Street in Leonardtown.
Taught by a National Weather Service meteorologist, the SKYWARN® Tropical course provides in-depth training on tropical weather hazards and the role of spotters during these events.
The course is intended for all levels of expertise, though participants should have previously attended a SKYWARN® Basic class.
Topics to be covered include:
Tropical Cyclone Components and Formation
Tropical Cyclone Climatology
Hazards Associated with Tropical Cyclones
NWS Tropical Weather Products
The role of a SKYWARN® spotter in Tropical Weather
Tropical Cyclone Safety
This class is offered free of charge; however, registration is required (class limited to 40 participants).
For more information or to register, please visit weather.gov/lwx/skywarn, call the Department of Emergency Services at (301) 475-4200, ext. 2125, or email [email protected]