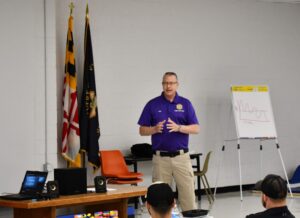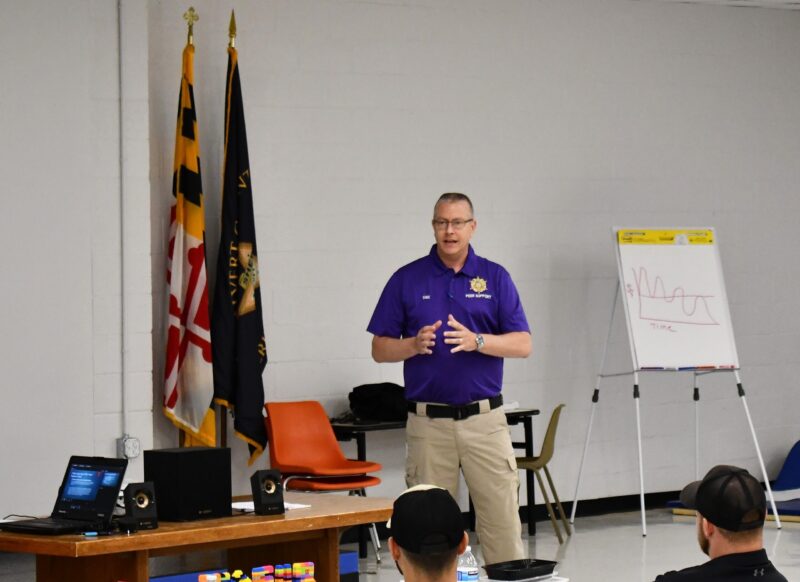 Mental illnesses are among the most common health conditions in the United States and police officers regularly interact with those suffering from its disruptive effects.
More than 1:5 adults live with a mental illness, according to the Centers for Disease Control. About 1:25 U.S. adults live with a serious mental illness, such as schizophrenia, bipolar disorder or major depression, according to the CDC.
Officers in Southern Maryland are trained in Crisis Intervention Team (CIT), which teaches skills to de-escalate a mental health emergency, decreasing the likelihood of violence and injury to patients, their loved ones and law enforcement officers. Rather than whisk the person in crisis off to jail, the goal is to have the CIT-trained officer to assess that person's condition and make the decision to get them medical treatment and stabilized.

"Many people suffering from mental illness are vulnerable and have no support systems," said Captain David Yingling, CIT trainer and Commander of the St. Mary's County Sheriff's Office Administrative Division.
CIT teaches officers to become familiar with mental illness and its effects, so that they can intervene in an understanding way with a person suffering from a mental health crisis and to de-escalate the situation to get the medical assistance they need, Capt. Yingling said.
In Southern Maryland, both police and correctional officers are trained in a 40-hour CIT program. This is in addition to the eight hours of training received at the Southern Maryland Criminal Justice Academy.
As of this year, 126 deputies and correctional officers with the St. Mary's County Sheriff's Office have successfully completed CIT training. Seventeen officers in the agency are also CIT instructors.
The sheriff's offices of Calvert, Charles and St. Mary's County each provide instructors for the course.
Deputies and commanders of the St. Mary's County Sheriff's Office began participating in CIT training in 2010. The most recent Southern Maryland CIT course was completed earlier this month.
"All of the St. Mary's County Sheriff's Office Patrol Division deputies with at least two years of job experience have completed CIT training," said Alexis Higdon, Community Mental Health Liaison.
In addition to learning about mental health conditions in others, deputies and correctional officers are also taught to take care of their own mental health, to recognize the warning signs in themselves and others in the profession that something isn't right.
"Most people in their lives go through one or two traumatic experiences," Higdon told officers during a recent training session. "An officer can experience those same traumatic experiences in one 12-hour shift," she said.
"We have got to stop being alone," Capt. Yingling told officers. "Law enforcement is a team sport. I have never accomplished anything in my career by myself. When we need help, we need to ask for it."