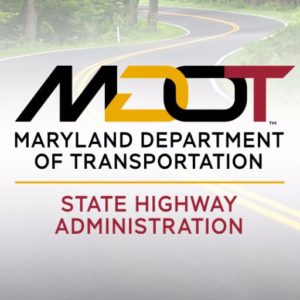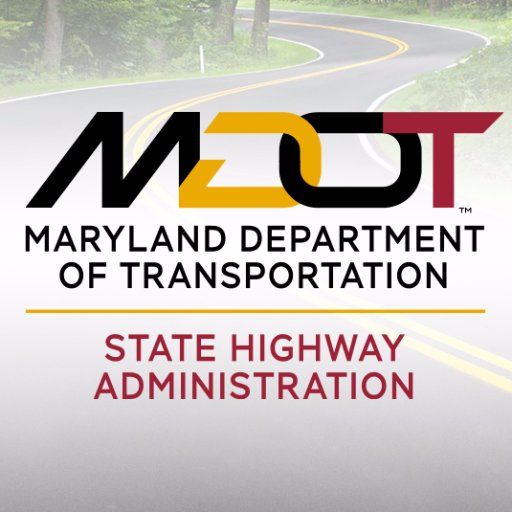 For many Marylanders, Memorial Day weekend is the official start of the summer season, and also the kickoff of travel for vacations and family gatherings.
As residents and visitors take to the state's highways, bridges, bikeways, transit and airways, the Maryland Department of Transportation is urging everyone to put safety, courtesy and patience at the center of their travel plans.
"From our Eastern Shore beaches to the mountains of Western Maryland, families will gather over the Memorial Day weekend and throughout the summer to make memories and enjoy the beauty of our state," said Maryland Transportation Secretary Paul J. Wiedefeld. "We need everyone to drive safely, give themselves plenty of time and be courteous to their fellow travelers. If we work together, we can make this Memorial Day truly memorable – and ensure everyone gets to their destinations safe and sound."
Nationally, AAA is projecting 42.3 million Americans will travel 50 miles or more this Memorial Day weekend, an increase of 7% compared to 2022. Millions of Marylanders are expected to travel by car this year, tens of thousands will fly from Baltimore/Washington International Thurgood Marshall Airport, and about 5,000 people will depart for cruises from the Helen Delich Bentley Port of Baltimore.
As the summer driving season begins, the Motor Vehicle Administration Highway Safety Office reminds everyone of the most common causes of fatal crashes: speeding/aggressive driving, impairment by alcohol and/or drugs, distraction and failure to use seat restraints.
In 2022, more than 560 people died on Maryland roadways, and traditionally nearly half of all highway fatalities in the state occur between May and September. As you travel this weekend and throughout the summer, please remember these tips:
BE FOCUSED. Cellphones are the most common distractions behind the wheel, but drivers can also be distracted by other passengers, by eating or simply by adjusting the radio. When driving, designate a passenger to handle duties that could cause a distraction.
SLOW DOWN. Give yourself plenty of time and be patient. Make sure you have enough time to react to situations around you.
BE SOBER. Driving impaired – whether by drugs, alcohol or both – is illegal. If you plan to drink, make a plan to have a sober ride home.
BUCKLE UP. Maryland law requires every driver and passenger wear a seat belt in a vehicle – every trip, every time. If passengers older than 16 are not wearing a seat belt, the driver can receive an $83 ticket for each offense. It takes three seconds to secure a seat belt, and statistics show wearing one is the best way to reduce the chance of a fatality in a crash. Starting this week and continuing through June 4, dozens of Maryland law enforcement agencies are taking part in the 2023 Click It or Ticket campaign aimed at increasing seat belt usage and enforcing seat belt laws.
MOVE OVER. Maryland's Move Over law requires drivers to move over one lane for stopped vehicles displaying any type of caution signal or warning lights. If you cannot move over because of traffic, slow down.
BE PREPARED. Make sure your vehicle is ready for a road trip. If you have a breakdown or an emergency, move the vehicle off the roadway, if possible. If you cannot, remain inside your vehicle and call #77 for assistance.
Learn more highway safety tips and get information on the Motor Vehicle Administration Highway Safety Office's commitment to zero deaths on Maryland roadways at
ZeroDeathsMD.gov
and on Facebook, Twitter and Instagram at ZeroDeathsMD.
To help protect travelers and its work crews, the State Highway Administration will suspend major lane closures for non-emergency roadwork from 3 p.m. Friday, May 26, through 9 a.m. Tuesday, May 30.
The agency will provide additional patrols of its Coordinated Highways Action Response Team – or CHART – to assist disabled vehicles and clear incidents. Real-time traffic information is available at roads.maryland.gov and click CHART.
Best Travel Times for the Bay Bridge
For those crossing the Chesapeake Bay Bridge this Memorial Day weekend – you will not be alone.
The Maryland Transportation Authority anticipates more than 325,000 vehicles will cross the bridge between Friday, May 26, and Monday, May 29.
Heavy eastbound traffic volumes are expected Thursday through Saturday, and heavy westbound traffic is expected Sunday and Monday. The best times to travel the Bay Bridge this weekend include:
Thursday, May 25 – before 10 a.m. and after 9 p.m.
Friday, May 26 – before 8 a.m. and after 9 p.m.
Saturday, May 27 – before 8 a.m. and after 4 p.m.
Sunday, May 28 – before 11 a.m. and after 5 p.m.
Memorial Day Monday, May 29 – before 8 a.m. and after 10 p.m.
Motorists should stay on US 50 on both sides of the bridge to keep local roadways open for first responders and residents. The Bay Bridge's new Automated Lane Closure System is now in place. The system uses overhead lane-use control signals and full-color dynamic message signs, horizontal swing gates and illuminated pavement markers to alert and guide motorists when lanes are opening and closing to accommodate traffic operations. Motorists must pay attention and adhere to overhead lane signals.
As a reminder, Bay Bridge tolls are collected electronically through E-ZPass, Pay-By-Plate and Video Tolling. E-ZPass is the most cost-effective way to travel toll roads in Maryland, saving drivers up to 77% compared to the higher rates and saving the additional paperwork that comes with Video Tolls. Learn more and enroll in E-ZPass or sign up for Pay-By-Plate at https://www.driveezmd.com/acct-types.
For 24/7 Bay Bridge traffic updates call 1-877-BAYSPAN (1-877-229-7726) or go to baybridge.com. For real-time updates on major incidents on toll roads follow twitter.com/TheMDTA on Twitter.
For those traveling along I-95 in northeast Maryland, Maryland House (mile marker 82) and Chesapeake House (mile marker 97) travel plazas are open for food, rest and Wi-Fi access.
BWI Marshall Airport anticipates busy summer travel season
AAA is projecting that, nationwide, nearly 3.4 million travelers will fly this Memorial Day, an increase of 11% over last year. Those numbers would exceed pre-pandemic levels.
Passenger counts continue to rise at BWI Thurgood Marshall Airport. In 2022, passenger traffic at BWI rose to 22.8 million, a 21% increase from the previous year.
In April, departing passenger traffic was up 17% over the same month last year, and this month, the second busiest day for departing passengers since the start of the pandemic was recorded May 18, with 34,190 passengers.
Travelers flying from BWI Marshall Airport should give themselves plenty of time for airline check-in and the security checkpoint process. Passengers are advised to allow for additional time if using the airport's parking shuttles to access the terminal.
Maryland Transit Administration service on modified schedule Memorial Day
The Maryland Transit Administration will operate on a modified schedule Memorial Day, May 29. CityLink and LocalLink buses, Light RailLink and Metro SubwayLink will operate on the Sunday/Holiday schedule on Memorial Day, and Commuter Bus will operate Bus Route 201, running on the Weekend/Holiday schedule. MARC Train will not operate Memorial Day.
MobilityLink will not operate subscription rides over the Memorial Day weekend. Customers must call the MobilityLink Call Center at 410-764-8181 to reschedule May 29 rides.
For the latest information on Maryland Transit Administration service, check the website at mta.maryland.gov. Customers can also call the Transit Information Contact Center 6 a.m. to 7 p.m. Monday through Friday at 410-539-5000, TTY 410-539-3497. To sign-up for email about service modifications and delays, go to mta.maryland.gov/enotifications.