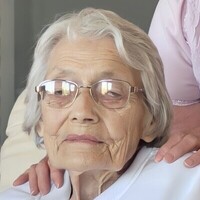 Myrel Ann Nickey passed away on May 12, 2023, at the age of 90 years. At the time of her death, she was living in Hollywood, MD with her daughter Janice Stevens.
She was preceded in death by her parents, Mary and Elmer Larson of Wilton ND, her husband Claire Nickey, her infant son Johnathon Johannes, and her sister Norma Hjelle.
She is survived by her daughters, Nona Rardin (Alan) of Palisade, MN. Wanda Sivertson (Wade) of Gillette, WY. Nancy Swanson (Gary) of Wayzata, MN. Janice Stevens (Chris) of Hollywood, MD. and her son Nial Nickey of Tamarack, MN. She had 11 living grandchildren and one deceased, as well as numerous great-grandchildren.
Everyone who knew Myrel knew that she was a loving and selfless mother and the hardest-working woman you could ever hope to meet. She will be greatly missed by many but will always be in our hearts.
All services are private.
Condolences can be made to the family at www.brinsfieldfuneral.com.
Arrangements by Brinsfield Funeral Home & Crematory, P.A., Charlotte Hall, MD.