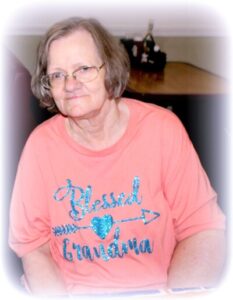 Cheryl Drury Norton, 71 of Mechanicsville, MD passed away suddenly on May 11, 2023 at MedStar Washington Hospital Center with her loving family at her side.
She was born on July 17, 1951 in LaPlata, MD to the late Bernard J. Drury, Sr. and Betty Ann Harding Drury.
Cheryl was a lifelong resident of St. Mary's County, Maryland. She is a graduate of St. Mary's Academy and then started in the work field.  She later went on to earn her Associate in Applied Science Degree. She was employed by the Department of Defense at Patuxent River Naval Air Station as a Computer Specialist for many dedicated years until her retirement. In retirement she enjoyed helping her daughter with her crafting business. She was a collector of lighthouses and penguins and loved her pet chihuahuas: Blossom Rose, Phillie Phanatic, Belle Flower, and Violet Nala. Her family was her greatest love, especially her granddaughter, Stella LillieAnn. She was a member of St. John Francis Regis Catholic Church.  She also belonged to a prayer group which she prayed for many people that she did not know every day.
Cheryl enjoyed doing many things such as sudoku and crossword puzzles, reading, watching tv, spending time with family, friends and her fur babies.  She was a very caring, sweet person.  She always put others before herself.  If you ever needed a person to talk to Cheryl was there to lend an ear.
Cheryl loved her family so much and it showed.  She always had happy things she shared about her family to her friends.  She became a mommy to Brandi in 1974 and then in 1976 gave life to Brandi again by donating one of her kidneys to her.  In 2017 Cheryl became involved in every step good or bad towards the adoption of her granddaughter Stella.
Cheryl really enjoyed the holidays.  She liked seeing the magic & happiness everywhere.  One of her favorite things to do was making cookies, candy & fruitcakes.  She made fruitcakes with her mom then with Brandi, Randy and Stella.  People really liked the fruitcakes and made sure they told her early that they wanted one.
Cheryl has left many happy memories embedded in so many people's hearts & minds.  The family asks that when you go to a lighthouse or to visit penguins that you take a breath and look for the beauty that she saw.  They also ask if you can visit a local animal shelter adopt and save a life of a beautiful soul like she did.
She is survived by her daughter, Brandi Leigh Wexler (Randy) of Mechanicsville, MD and her granddaughter, Stella Wexler. She was preceded in death by her parents.
Services: St. John Francis Regis Catholic Church
Visitation 06/29/2023 4pm – 8 pm, Prayers 7 pm
Mass 06/30/2023 10 am
Burial to follow at Queen of Peace Cemetery
In lieu of flowers or monetary donations please donate to Stella's College Fund.
Make Checks Payable to: Stella Wexler
Mail: 26750 Three Notch Road, Mechanicsville, MD  20659
Condolences to the family may be made at www.brinsfieldfuneral.com.