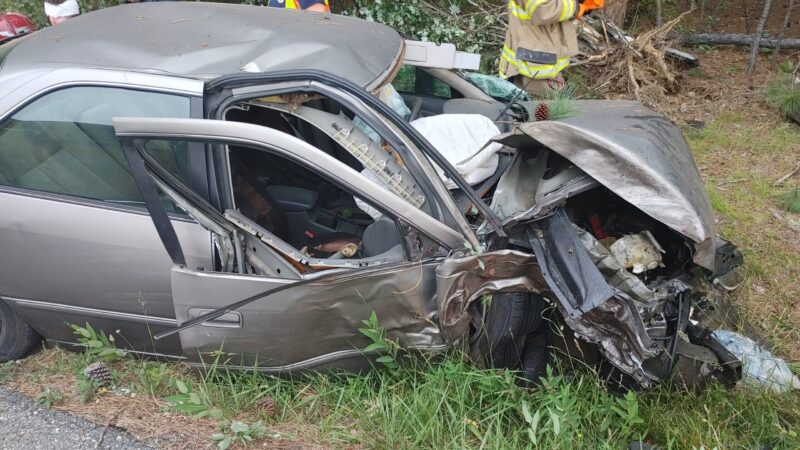 On Sunday, May 28, 2023, at approximately 7:13 p.m., police, fire and rescue personnel responded to the area of Indian Bridge Road and Corvette Way in California, for the motor vehicle collision reported serious with one ejected.
Due to 911 callers reporting the operator of the vehicle was ejected from the vehicle through the windshield, firefighters asked if Maryland State Police Helicopter Trooper 7 was available pending a weather check.
Crews arrived on the scene to find a single vehicle off the roadway and into multiple trees with the operator laying beside the vehicle.
Maryland State Police Helicopter Trooper 7 responded and landed nearby. The victim, an adult male, was transported to an area trauma center with serious injuries. He was conscious and talking to medical personnel.
The St. Mary's County Sheriff's Office responded and is investigating the collision.