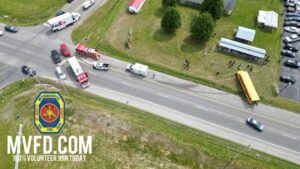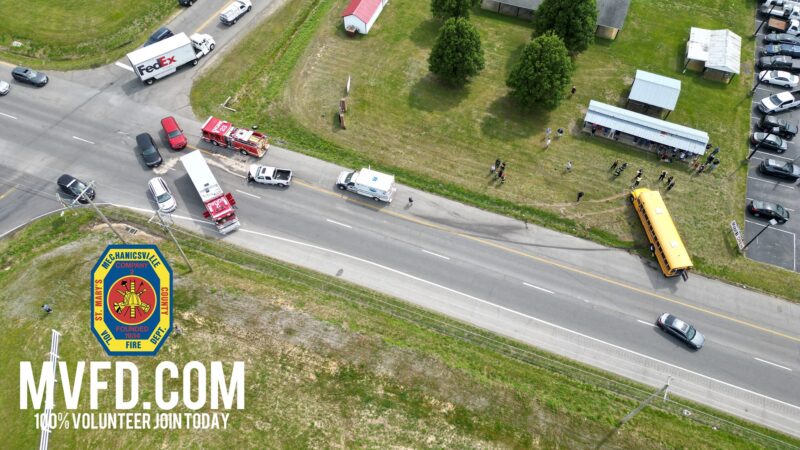 On Tuesday, May 30, 2023, at 2:50 p.m., police, fire and rescue personnel responded to the area of Three Notch Road and Flora Corner Road, for the reported motor vehicle collision involving a school bus with injuries.
Crews arrived on the scene to find a pickup truck in the roadway and St. Mary's County Public School bus #555 partially off the roadway.
Incident command reported 23 patients and requested additional ambulances to the scene. Crews from Charles and St. Mary's County responded to the scene.
5 of those 23 were transported to an area hospital with various injuries. 4 patients denied care/or signed care refusal forms on the scene.
1 student was placed into the care of school board personnel, and the remaining 13 students were placed into the care of their parents.
The St. Mary's County Sheriff's Office released the following. "Deputies with the St. Mary's County Sheriff's Office are on the scene of a collision between an occupied school bus and another motor vehicle at Route 5 and Flora Corner Road in Mechanicsville. There are no reports of injuries and another school bus is on the way to transport students. Expect delays as the road is partially closed."
The collision remains under investigation. Updates will be provided when they become available.
All photos provided by the Mechanicsville Volunteer Fire Department.